Twice the power: how the employability is sector is creating thousands of new jobs
By Asi Panditharatna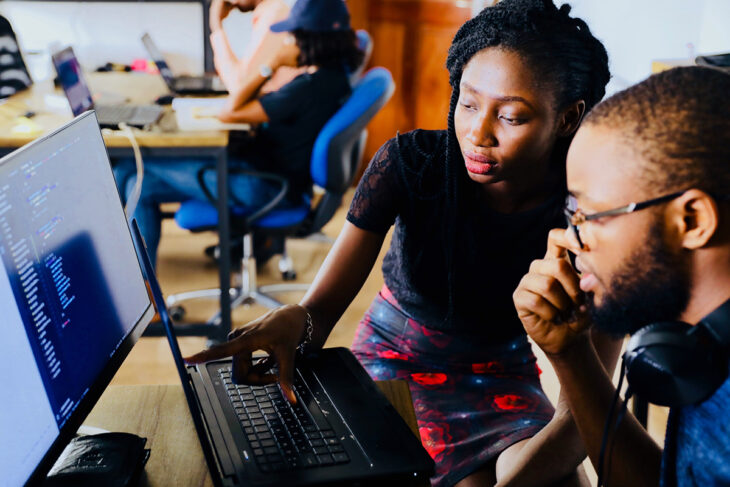 As reported in Personnel Today:
On top of the 27,000 work coaches [the government] plans to recruit for Jobcentre Plus branches, employability providers will need to recruit about 20,000 additional roles to support Restart and other employability programmes
This reflects our experience at Forward, where we have been busy recruiting new employability advisors, skills trainers and managers for our new DWP Restart service. This includes people who are new to the sector, whose lived experience give them qualities such as resilience, determination, courage and hard work. They will be great role models to our clients and learners.
In previous blogs I have written about skills adjacency, where people who are un- or underemployed use 'step into' roles like these to develop adjacent or similar skills and knowledge required for a new career. We need to see more of this in the employability sector to recruit the work force we will need.
Becoming a Level 4 Employability Practitioner Apprenticeship provider
Training and development will be important for existing staff as well as those who are joining the sector this year. And as both an employability provider and employer, we are well placed to offer an apprenticeship journey based on our experience of working in the employability sector.
It is why we have become an approved apprenticeships training provider and deliver the Level 4 Employability Practitioner Standard. We knew we had the insight, experience, knowledge and know-how from delivering careers advice, vocational training, and employability and enterprise services. Many of our team have been working in this industry for a long time, and are keen to share experiences with colleagues who are newer to the sector.
It is also why we have joined the Institute of Employability Professionals (IEP). It enables we us to offer membership to our staff, as well as opportunities to do the IEP Accredited Sector Induction Level 2 programme. This will help our staff enhance their knowledge and fine-tune their skills to deliver the best service to our clients or learners.
Maximising the potential of experienced staff
We are leveraging our team's considerable experience through a series of masterclasses on the apprenticeship programme. For example, in June I taught our apprentices about Universal Credit, professional standards in the industry and how different programmes are funded. We also involve our apprentices themselves, as those with lived experience understand our clients' perspective about life and being unemployed.
Building communities of practice through technology
As we develop our apprenticeships programme, we will be building communities of practice for our apprentices using our new learning platform, Fuse Universal. Fuse will enable is to create new peer networks among the people we support. We will also bringing together our partners and learners through a series of in-person and digital roundtables and events on this exciting apprenticeship standard.
To find out more about these events and our apprenticeships training, get in touch at employment@forwardtrust.org.uk
Asi Panditharatna is the Divisional Director of Employment Services at The Forward Trust and has worked in the employability and skills sector for most than 20 years.