We believe that everyone has the capacity to make lasting change and welcome applications from those who share our values.
A Real Living Wage Employer, we offer a wide range of opportunities across our organisation, from Trainee to Management, across prison and community settings as well as Head Office. Roles are available in:
Case management
Residential and day substance misuse
Substance misuse clinical treatment
IAPT mental health programmes
Employment services
Recovery support
Our Connections family service
Finance, HR, Facilities, Communications, Fundraising, Research and IT
Equality, diversity and inclusion
We're committed to providing opportunities to everyone, including those with lived experience. We encourage applications from people in recovery from addiction, co-dependency, gambling, homelessness and previous offending, subject to Disclosure and Barring Service vetting and risk assessment.
As a signatory of the armed forces covenant, we welcome applications from ex-service candidates, and are a Disability Confident employer.
We also empower our staff to shape our equality, diversity and inclusion (ED&I) strategy and make positive changes through membership of our regional ED&I Panels.
Benefits offered
We believe in investing in our people, recognising the commitment and dedication required in supporting those we work with. We offer a non-contractual competitive benefits scheme which includes the following:
Therapy allowance

We strongly believe that staff who work directly with clients require work-related clinical supervision in order to practise safely and to the best of their ability. Frontline Staff are eligible for up to £90 per month for this supervision through an external registered BACP therapist.
Pensions

In line with legislation we automatically enrol employees into the company Group Personal Pension Scheme after 3 months' completed service at a rate of 4%.

We will match contributions made up to a maximum contribution of 6% for the first two years of your membership of the scheme. After two foryears' service, we increase the contribution to 1.5 times the employee's contribution up to a maximum of 9%. So, for example, if your pension contribution is 4% we will contribute 6% and if you contribute 6% we will contribute 9%.
Life cover

We provide a group life cover scheme for all Forward staff employed on our terms and conditions. This provides a lump sum payment to the member's family/dependants if they die prematurely whilst employed by Forward currently equivalent to twice their annual salary.
Simply Health Scheme

Employees who are contracted to Forward terms and conditions are entitled to benefit from a scheme run by Simply Health, designed to assist with the general health and well-being of employees. Employees can access the following benefits from anywhere in the world:

Discount gym membership
Access to purchase discounted sports equipment and family days out
24 hours access to a GP
New baby Payment
Confidential counselling sessions (up to 6)
Confidential helpline
Financial contributions towards: dental treatment; optical treatment; vaccinations; prescriptions; health screening; physiotherapy; diagnostic consultation; and some alternative treatments
Continuing Professional Development

It is our policy to support and encourage staff to engage in a mix of E-Learning and face-to-face or virtual training that supports the development of skills and abilities required for their role, and in their professional career.

Training is reviewed in quarterly meetings. Core training is automatically provided to all staff and additional CPD training is discussed in the QLM supported by an application process to a regional training panel.
Cycle to work scheme and season ticket loans

Employees who are contracted on Forward terms and conditions may be entitled to receive a season ticket loan to help with the costs of commuting to work. This is recouped through the payroll on a monthly basis.

Staff can apply to the cycle to work scheme after successful completion of a six month probation period. Please note that in order to qualify there must be at least one year remaining on the contract and repayments will be recouped through the payroll on a monthly basis.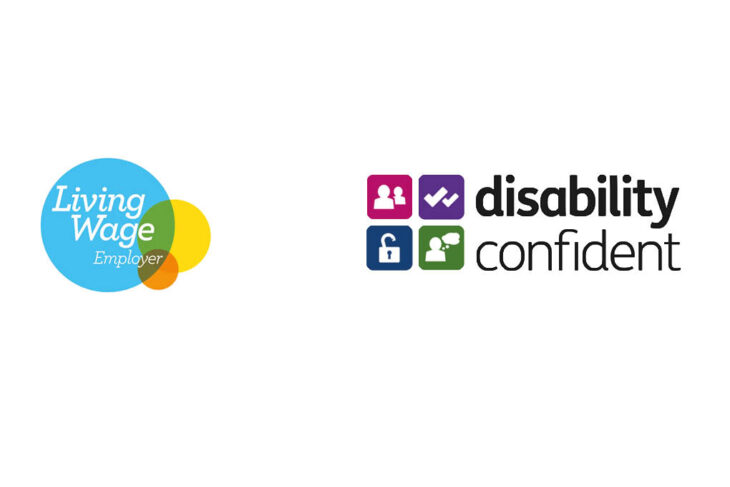 Other ways to get involved
Forward supported me in completing my NVQ in Business and Administration. I decided I wanted to continue my education and am now studying for a BA with the Open University. Once I finish that I'm hoping to complete my Master's degree. Forward have given me the job I always dreamed of finding!

Antonia M,

Forward employee

Read Antonia's story