Employability Day 2021: ways forward for the employability sector
By Asi Panditharatna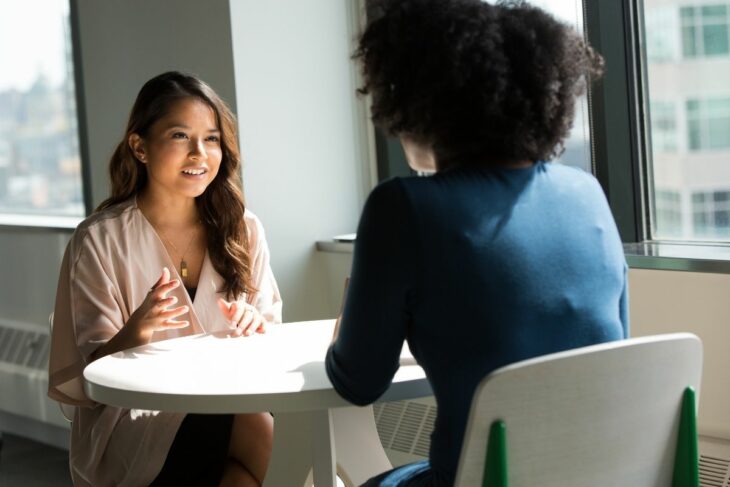 Happy Employability Day 2021. Today is an opportunity for the employability sector, our employers and partners to celebrate our efforts in supporting jobseekers to both find and thrive within the world of work.
Employability Day 2021 takes place during a global pandemic, which has led to uncertainty in the labour market for many.
It has been a challenging year for the employability sector, employers and the people we support. However, we still have many success stories to celebrate…
The interview skills Forward gave me really boosted my confidence through the application process, and I'm looking forward to using everything else I've learnt to further my career

Salma, Forward learner
The pandemic has been hard but I'm really thankful to have been kept busy and supported by The Forward Trust.

Ingrida, Forward learner
Challenges in the labour market
The Covid-19 pandemic has had a significant impact on the UK economy and taken a particular toll on the low-paid and those in less secure work. According to the Institute for Employment Studies (IES), "low-paid employees were also more than twice as likely to leave their jobs – with around one in twenty doing so each quarter compared with just one in fifty of those not in low pay".
Laid low | Institute for Employment Studies (IES) (employment-studies.co.uk)
The greatest impact has been felt by the most disadvantaged. This includes those in low-paid work, the low-skilled, some ethnic minority groups, and our youngest and oldest workers. A recent Resolution Foundation commissioned study highlighted that older workers who lose their jobs tend to take longer to return to work and are likely to earn substantially less than in their previous job.
COVID-19 has created a U-shaped crisis as majority of young adults and pensioners stopped working | Nuffield Foundation
We need better solutions
We need to avoid repeating the mistakes of the past such as `brokering' people into any old job (often involving zero hour and temporary contracts, atypical work and low wages). Instead, we should focus on sustainable jobs with real prospects for career development. For that to happen, information, advice and guidance, training and education are key. The training we deliver through our Adult Education Budget contract demonstrates how effective this can be: 94% of the people we have supported so far have achieved new qualifications and progressed into better jobs or apprenticeships than they were able to secure before.
The DWP Universal Credit: In Work Progression Randomised Control Trial (RCT) study also found that Universal Credit claimants (low paid and low income) who met their Work Coach more frequently and were encouraged to think about `progression opportunities', as well as referral into job-related training or careers advice, were more likely to improve their qualifications or skills, get a new job or have increased hours compared to other participants.
Universal Credit: in-work progression randomised controlled trial – GOV.UK (www.gov.uk)
Skills adjacency needs more attention
An adjacent skill is an existing skill, knowledge or behaviour. In their report, 'Building Bridges towards Future Jobs', City and Guilds talk about `Step Into' roles, where jobs can serve as a progression route into a new career for people who have lost their job, while allowing them to build on existing skills and prior learning. Our partnership with Fintech employers has created an exciting programme of digital skills training including an introduction to Fintech and virtual work experience, which has helped unemployed clients move into 'adjacent' roles in sales, marketing and technology.
Building Bridges Towards Future Jobs – Research | City & Guilds Group (cityandguildsgroup.com)
Department for Work and Pensions (DWP) Restart
We are also delighted to announce that we will be delivering the DWP Restart scheme in areas across the Home Counties, as part of the Reed in Partnership supply chain. This means that over the next five years we will be supporting over 3,000 long term unemployed clients to find sustainable employment and exciting career pathways.
We have exciting new job roles for Operational Managers, Team Leaders, Account Managers and Employment Advisors as part of this contract.
The Forward Trust's Employment Services delivers information, advice and guidance (IAG) services, vocational training, employability, enterprise and apprenticeships.
We also support and develop social enterprises. In 2020 we were awarded the Matrix Standard for IAG services and were a finalist in the ERSA Employability Awards.