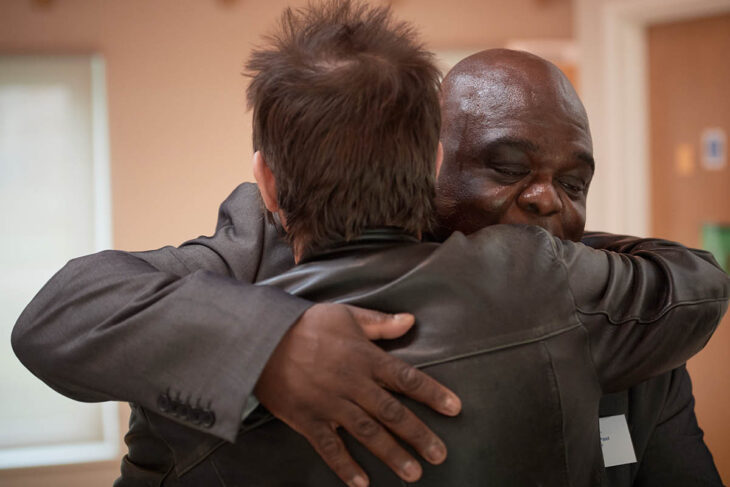 The Forward Trust has come a long from our inception in 1991 as the Addictive Diseases Trust (you can see why we needed a name change). Recovering alcoholic Peter Bond – with support from other founding trustees Jonathan Wallace, Michael Meakin, Matthew Wilson, Louise Gibbings, Isabelle Laurent, William Newton-Dunn and Jonathan Ashworth – observed the success of abstinence-based programmes in the US. They formed our charity to make high-quality treatment available free to drug addicts in UK prisons.
Since then, we have expanded our services and have supported thousands of people to make transformational changes and create better lives with jobs, family, friends and a sense of community. We also host a large, growing recovery community, Forward Connect, for people who are making progress in their own recovery, and run a successful nationwide awareness campaign, More Than My Past that celebrates individual stories of lives turns around. Here is our story.
1991–1996: Beginnings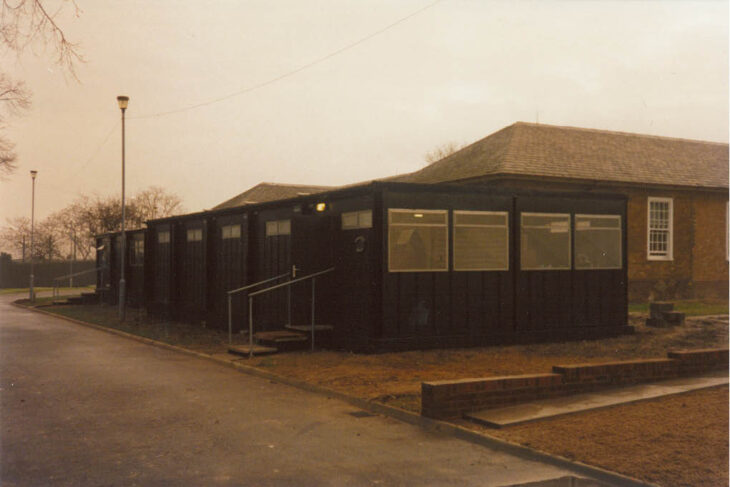 We launch in 1991, opening our first intensive drug rehabilitation programme in a UK prison in HMP Downview in Surrey with the help of charitable funds and donations. As demand for our service grows, the actor Sir Anthony Hopkins provides much needed funds for us to move into a Portakabin on the prison grounds. Over the next four years, we open treatment programmes in three other prisons.
In 1994, an independent study of our Substance Abuse Treatment Programme is commissioned by the Prison Service. Graduates interviewed for the research report, without exception, that treatment has radically altered their lives, changed their attitudes towards crime and re-offending and made significant impact on their personal relationships.
In 1995, the excellence of our work is recognised by Lord Justice Woolf, the author of an important report on prison reform. His commendation is quoted during a debate Parliament. This helps the organisation to access statutory funding, rather than relying on charitable donations.
Although the pressures on prisons at the present time are intense, there are still beacons of excellence throughout the system and [The Addictive Diseases Trust] is one of the brightest of those beacons. I only hope that the work that it has started will spread throughout the service.

Lord Justice Woolf
1997–2001: Reaching more people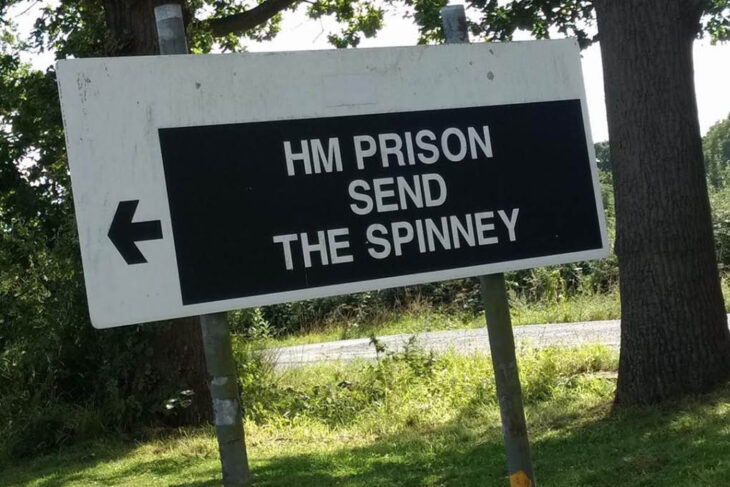 We continue to refine our programmes, offering them to more prisons. We create a unique Addiction Counsellor Training Course for people who work in prisons, as well as developing new programmes for women and young offenders. We set up programmes in HMP Send (a women's prison) and six other male prisons. We also expand our prison based teams to offer one-to-one advice, as well as group work.
2002–2009: Developing community and wellbeing services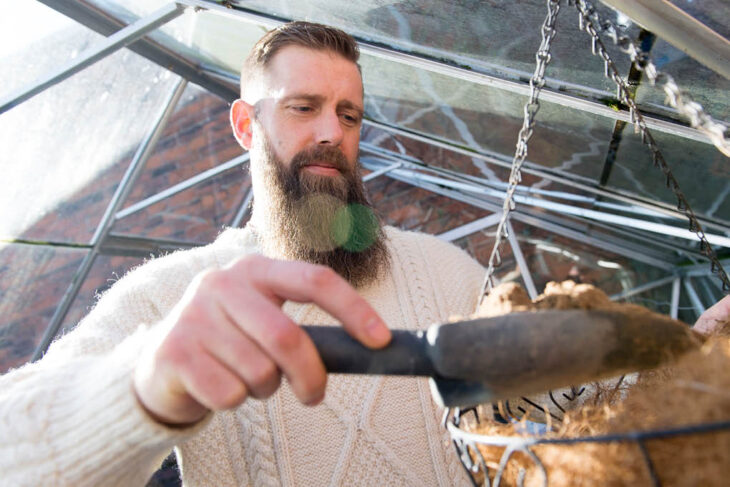 We extend our services into the community – starting with a programme in the London Borough of Southwark to support released prisoners and young people. Further new community-based services include The Bridges residential treatment unit in Hull, The Island Day programme in London, the Surrey Brief Intervention service, The A-Team in Birmingham and The Tower Hamlets Community Alcohol Team. We also receive more contracts to work in prisons and provide Counselling, Assessment, Referral, Advice and Throughcare (CARAT) services at prisons in London, Surrey and Kent.
2010–2015: Further expansion and achieving recognition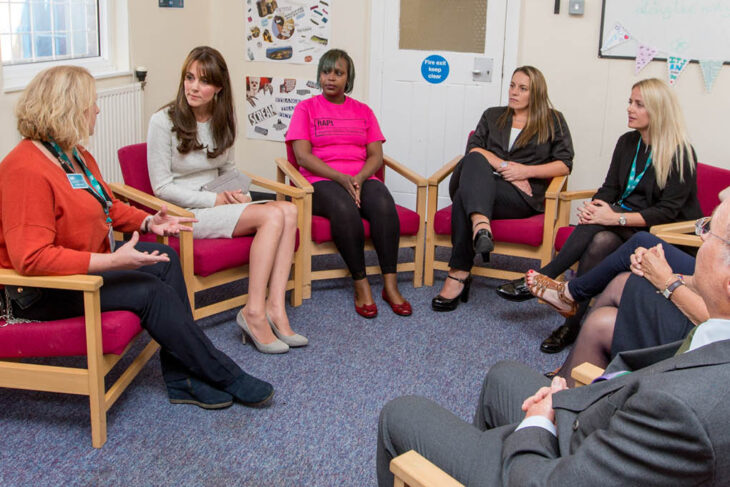 We open more new services: Hull Alcohol Recovery Treatment in the community, Recovery Wings in HMP Swaleside and HMP High Down, and substance misuse services within HMP Erlestoke and three Norfolk prisons. The effectiveness of our programmes is recognised extensively:
Research using Police National Computer data indicates significant reductions in re-offending rates for prisoners completing our Substance Dependence Treatment Programme
Our Bridge Programme (an intensive, shorter intervention), Women's Substance Dependence Treatment Programme and flagship Substance Dependence Treatment Programme gain full accreditation from the Correctional Service Accreditation Panel – with the Substance Dependence Treatment Programme scoring 100% across ten criteria
Our team at HMP Bullingdon receive a Butler Trust commendation
Two of our research papers are published – one is awarded 'Outstanding paper of 2014' by the Journal of Criminal Psychology
2016–2020: Growing, refining and diversifying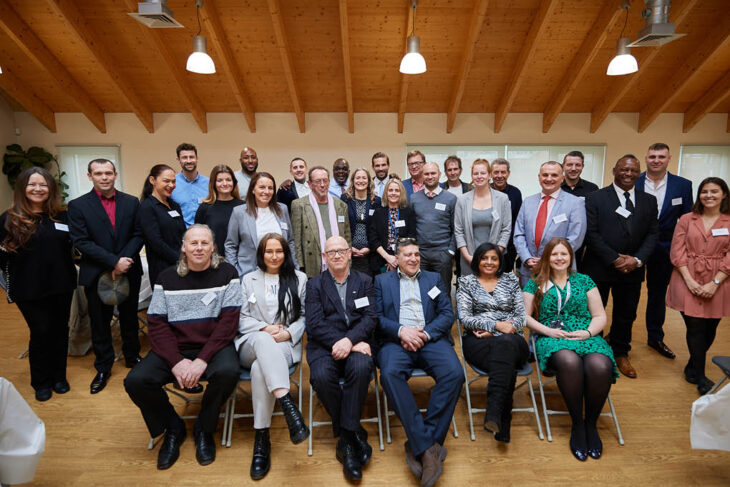 We incorporate a number of other organisations, change our name to The Forward Trust and apply our expertise to a much broader range of services:
In 2017, we merge with Blue Sky and Vision Housing to boost our employment and housing services. We also start to provide mental health and wellbeing services to prisoners
In 2019, we launch the More Than My Past campaign that celebrates the stories of people who have successfully turned their lives around and challenges stereotypes of addicts and offenders
In 2020, we reveal our new strategy that outlines the various areas we have expanded into, in order to provide holistic support and help more people than ever make transformational changes – creating better lives with jobs, family, friends and a sense of community
2021+: Let's see what happens next!
Because of Forward, everything is different. Not only do I have a stable job and home, but I have dignity, self-respect, and really feel like I am giving back to society.

Antonia M,

Forward employee and former client

Read Antonia's story