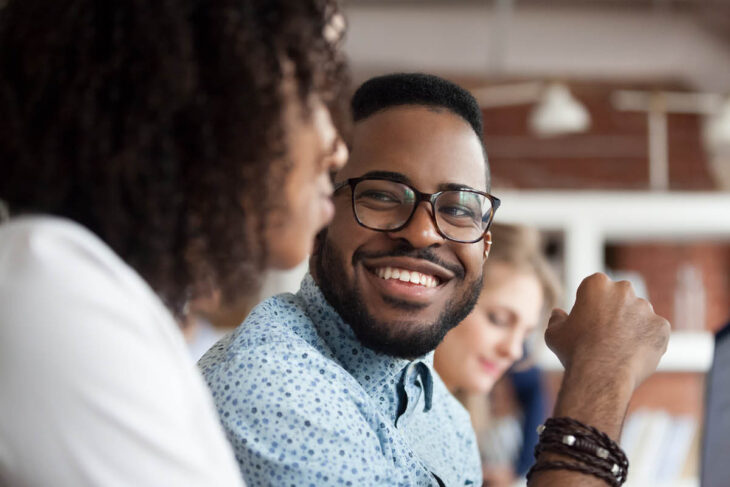 Community and prison substance misuse (drug and alcohol)
We're national leaders in the management of a complex range of drug and alcohol services in the unique prison environment. Our support includes providing advice, health and wellbeing, motivational work, clinical services and a wider range of group work programmes.
We also support people in communities across the country, tailoring our services to the individual needs, strengths and motivations of our diverse client groups.
In addition, our clients can access our recovery support service and join our vibrant peer support community, Forward Connect.
Family services
We support the health and wellbeing of family and friends affected by loved ones with drug or alcohol addiction – helping them regain control over their own lives, reconnect with their loved ones and maintain healthy relationships.
Employment services
We work with employers and individuals in prisons and the community to support people into sustainable jobs, self-employment and apprenticeships. This includes providing vocational skills training.
Housing and resettlement services
We provide different accommodation options to support the varied needs of our clients. This includes Recovery Housing, where we lease and manage shared houses for people in early recovery, and Vision Housing, where we source and place offenders primarily (the majority of whom are prison leavers) into independent accommodation with tenancy and peer mentor support.
Mental health services
We're delivering Improving Access to Psychological Therapies (IAPT) services to support the mental health and wellbeing of prisoners in London, Hertfordshire, Essex and Suffolk.
Gambling addiction
Gambling addiction is a significant issue in our society and is particularly prevalent in prison – often co-occurring with substance misuse and mental health problems. We help people through our prison substance misuse services, have published the only current assessment of the extent of gambling problems in prison and are developing models of treatment intervention.
Probation reforms and offender management
We work with Probation Services to enable those with a background in crime to engage in personal development programmes, in order to achieve transformational change, progress into a career path and achieve long-term integration into society.
The constant encouragement via emails and calls increased my confidence and helped turn Chasing Prospects into fully-fledged organisation.

Tinyan O,

Forward client

Read Tinyan's story