Vision, mission and values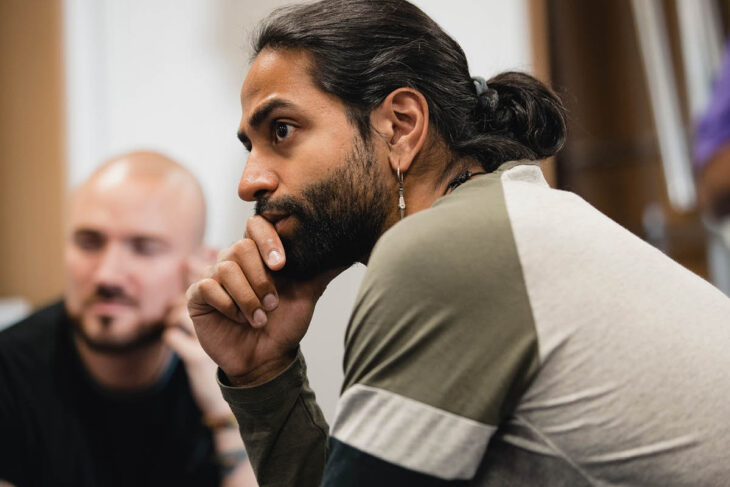 Our vision
Our vision is that anyone – however marginalised and whatever their history and circumstances – can find the help they need to build a fulfilling and productive life with family, work and community, while inspiring and supporting others to follow the same path.
Our mission
Our mission is to bring lasting change to people's lives by delivering services that inspire the belief in a better life, and provide clear steps to achieve this change – bringing benefits to our service users, their families and communities.
We believe that the key to breaking the cycle of addiction and criminality lies in the human needs we all share – positive connections with family and friends, decent living conditions, purposeful activity and community involvement.
Our values
Our values underpin all of our work. They are at the heart of Forward – who we are, what we do and how we do it.
Empowering: We pride ourselves on treating others with care, respect and dignity, whether our clients, colleagues, supporters or partners. We believe in nurturing self-belief and independence to empower people to achieve their goals. Through the inspiration of others and by being honest and approachable we aim to support people to build the trust and courage to be the best they can be
Collaborative: We seek out opportunities to collaborate with others, identifying common goals and complementary expertise and abilities. Through a respect for the strengths and differences of others; effective and open communication; and a commitment to remaining flexible in our approach, we strive to achieve the best outcomes together
Expert: We approach problems using insights and evidence to find a solution. Our approaches are proven to work and make a positive impact. We are trusted experts, consistently delivering quality whilst remaining adaptable and resilient in the face of change
Courageous: We are deeply committed to our work and ambitious in what we can achieve. We are unafraid to challenge or speak up if it's needed to do the best work we can. We are courageous enough to not only embrace or generate change where it means we can make an even bigger difference, but also to take responsibility to play our part in delivering that change
Innovative: We embrace creativity in all that we do. Whether seeking out new approaches, adapting and responding to changes around us, solving problems, engaging others or finding smart and cost-effective ways of working, we actively look for innovative ideas and new solutions in our efforts to do our best
My initial chat was amazing: it was the first time in my life that I felt listened to. I was able to sit down and explain my problems, while someone listened carefully and took genuine interest in what I had to say. Within ten minutes, I felt so comfortable and supported, I knew I was doing the right thing.

Darren L,

Former Forward client and Trainee

Read Darren's story