London Marathon – October 2022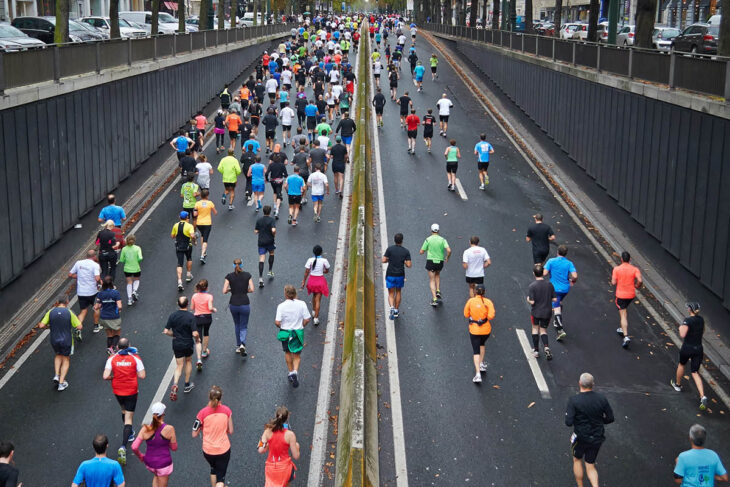 Date: 2 October 2022
Distance: 26.2 miles
Registration fee: £50
Sponsorship pledge: £1,500
The London Marathon is one of the most fantastic challenges you could be a part of. With thousands of runners, including celebrities, taking on the 26.2 miles from Greenwich Park to the finish line at St James's Park and thousands of people turning up to scream your name as you run all the way to the finish line, this really is an experience that you don't want to miss out on – the buzz is like no other event!
Charity places
Applications for the 2022 London Marathon are now open. To apply for a place, we kindly ask that you complete the form below and our Fundraising Team will contact you shortly with further information. Please note that we have a limited number of places and, therefore, cannot guarantee everyone a place
This year we have also reserved two London Marathon places exclusively for Graduates of our 'Rapt programmes'. If you are a Rapt Graduate and would like to run the London Marathon, please call us on 020 3752 5601 or email fundraising@forwardtrust.org.uk to request an alternative application form.
Ballot places
If you have been lucky to get your own place for the 2022 London Marathon in the ballot, we would love for you to join Team #BreakTheCycle. Please give us a call on 020 3752 5601 or drop us an email at fundraising@forwardtrust.org.uk.
You get to set your own fundraising target. Anything you raise, whether it's £100 or £1,000, will help support those who turn to Forward for they help they desperately need to turn away from a life of crime and addiction.
Join Team #BreakTheCycle and you will get:
A Forward Trust running vest with your name on it
A dedicated member of the Fundraising Team to answer any questions you may have
Regular e-newsletters with training support, updates and fantastic fundraising tips to help you smash your target
The best cheering team along the route to help you get to the finish line
A celebratory welcome for champions
Find out more
Register using the form below. If you have any problems signing up or have any questions, please do not hesitate to email us at fundraising@forwardtrust.org.uk or call us on 020 3981 5534.