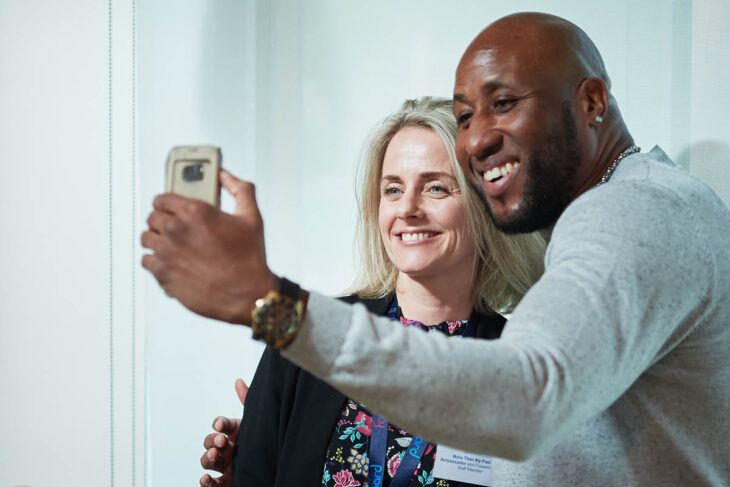 The UK government estimates the total economic and social cost of reoffending to be £18.1 billion. £9.8 billion of this is caused by theft, much of it driven by substance abuse.
Businesses can be a powerful force for good, helping to create a society that enables more people to live healthy, productive lives free of addiction, offending and related social problems.
By partnering with Forward, you can help address these challenges and create lasting change through a range activities that engage employees will raising vital funds.
I now have a job and somewhere of my own to live. I feel like a new person. If it wasn't for Forward I would still be using drugs and be homeless.

Former Forward client
Ways we can work together
Cultural and social change
Educating and empowering your employees and customers to help tackle drug and alcohol misuse and support people to break the cycle of addiction and offending
The Recovery Fund
Raising funds for activities that enable long-term changes, such as starting new careers, structured programmes of recovery, or moving into new tenancies. Our public sector contracts rarely pay for these services, so we rely on charitable funding to deliver them.
More Than My Past
Helping to challenge stigma towards people in recovery from addiction and ex-offenders, enabling them to participate in society though our More Than My Past campaign.
In 2019-20, we helped 16,500 people through our face-to-face services – 1,376 of whom we supported into jobs, homes and long-term recovery. To ensure even more people achieve lasting transformational change, we need our corporate partners more than ever.
Let's work together
To discuss working together today, get in touch using the form below.

Whenever I see my mum, she has a big smile on her face because I'm sober and safe: there's nothing like seeing your mum happy and proud.

Darren L,

Former Forward client and Trainee

Read Darren's story