10 February 2022
One year on: What we've learnt from delivering the Employability Practitioner Standard
By Asi Panditharatna and Martin Hamilton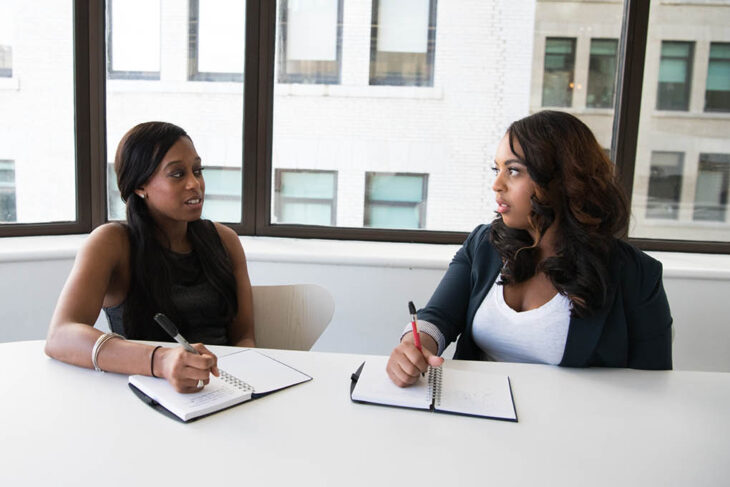 During National Apprenticeship Week last year we launched the Employability Practitioner Apprenticeship Standard in partnership with the Institute of Employability Practitioners.
The Employability Practitioner Standard (Level 4) is a programme that aims to upskill professionals working in the employability sector.
Why do we deliver the Employability Practitioner Apprenticeship Standard?
At Forward, we deliver a range of services such as the Department for Work and Pensions, Restart and Kickstart for unemployed and young people who are not in education, employment, or training (NEET).
We also deliver information, advice and guidance (IAG) services in prisons. Forward is experienced in supporting people with employment. We're well placed and proud to support, educate and train the next generation of Employability Advisors to help people bring about and sustain positive change in their lives through skilled and secure employment. This training programme began just as the government launched 'Help to Work' in response to the adverse economic impacts of the COVID-19 pandemic and has been operating throughout this challenging period for people seeking employment.
How do we deliver the apprenticeship?
We provide support and training for staff and apprentices from a range of partner organisations. We're especially proud to support people with apprenticeships who have previously been supported by Forward and are now working in the employability industry. We deliver training through a blended model of face-to-face and virtual workshops, as well as providing masterclasses from Forward Trust experts and access to a range of bespoke online resources.
What did our apprentices find useful?
Our apprentices tell us that they enjoy the modular aspect to the programme and that this allows them to link different elements of learning together. For example, the linking of learning on professional standards with stakeholder engagement empowers participants to take the next step on their employment journeys. Apprentices working with us have gained knowledge and understanding of professional standards and what `great looks like'. This has been supported by apprentices taking on independent study into best practice industry standards such as those celebrated in the Employment Related Services Association's annual awards.
Our apprentices work in the employability industry which often means supporting people and communities that experience disadvantage. Apprentices have benefited from Forward masterclasses to gain new skills, perspectives and understanding. This has included sessions on how Equalities, Diversity and Inclusion reporting can be used by employers to improve recruitment practices and support the creation of more diverse and representative workforces.
The programme blends theory with work-based skills that support participants succeed in the industry. This includes:
Developing new motivational interviewing techniques to help them learn more about their clients career goals and aspirations.
Learning how to set professional boundaries as well increasing client independence and taking responsibility for their own career goals through their action plans.
Improving caseload management so they can regularly monitor key performance indicators and distance travelled by their client in their employability journey. This is supported by having regular case load reviews.
What has been the impact for our apprentices?
With our support apprentices are on a journey where they gain knowledge and understanding of research, best practice and the employability sector at large.
90% of apprentices stated that the apprenticeship had help them build on their existing knowledge
95% of apprentices stated they were learning new knowledge and skills about the employability industry
Apprentices apply this understanding with their own talents and skills gained through previous programmes to their current contracts and into the wider world of work and beyond.
The Forward Trust's Employment Services Directorate delivers apprenticeships including the Employability Practitioner Standard. Find out more.
Martin Hamilton is a qualified apprenticeships trainer and tutor within Forward's Employment Services Directorate.
Asi Panditharatna is the Executive Director of Employment Services at The Forward Trust, member of the Institute of Employability Professionals and has worked in the employability and skills sector for more than 20 years.