How Forward's enterprise support is creating new opportunities for economic growth
By Tevfick Souleiman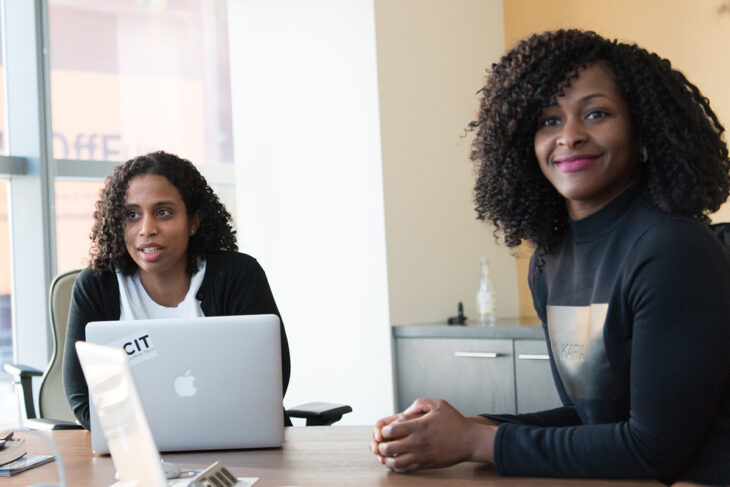 Social enterprises are a powerful means of creating employment and economic opportunities for the people we support and their communities. Entrepreneurial and responsive to their audiences' needs, they are also empowering, giving people with lived experience the chance to unleash their talents and shape their own futures.
That is why Forward launched our first Enterprise Strategy in 2018. Part of our wider work to support people from disadvantaged backgrounds into meaningful and rewarding employment, away from past offending or addiction, it focused on providing intensive enterprise coaching for our clients who wanted to become self-employed or set up their own businesses.
Until March 2021, our strategy was supported by the Forward Enterprise Fund, which invested £400K in eight social enterprises to help with their growth ambitions. Delivered in partnership with the Social Investment Business, it also included financial pledges through a Crowd Funder scheme.
And our client group is truly diverse. To date:
35% of our clients have been from BAME backgrounds
22% have been female
40% presented with mental or physical disabilities
Responding to the pandemic
When I joined Forward in March 2020, the enterprise service was really beginning to flourish. Our Enterprise Coach, Stephen Anderson, was supporting a varied and exciting caseload, and when Covid-19 made face to face support impossible, our team quickly embraced digital platforms such as Microsoft Teams and Zoom to support our clients throughout the many challenges of the pandemic. As Tinyan Okungbowa, Founder of Chasing Prospects CIC, explains:
Covid-19 and the lockdowns presented various challenges, but Stephen maintained contact with me throughout. The constant encouragement via emails and calls increased my confidence and helped turn Chasing Prospects into fully-fledged organisation.
Our online support also included a series of seven enterprise masterclasses. Delivered in partnership with Deloitte and a range of fantastic organisations and speakers, these reached over 200 participants from pre-start-ups, new enterprises and other professionals in the sector.
Micro-grants: a lifeline for entrepreneurs with lived experience
In 2020, we also identified a need to provide funding to start-ups who were at the early stages of setting up their business but would not qualify for funding through other mainstream funding opportunities. For example, prison leavers who struggled to access support due their histories, leaving relatively few sources of support to help get their business ideas off the ground. In response to this, we launched a micro-grant pilot providing up to £1k in business grants to individuals to help them start or grow their business. This has proved to be a great success, and we are now able to offer more of these grants to clients, such as Steve Girling:
I started working with The Forward Trust whilst I was still in custody. Stephen Anderson and Tevfick Souleiman really supported and guided me with the completion of a business plan for my coaching and consultancy business. Once I was released from custody, I applied for an Enterprise micro-grant of £1k, which supported me to get my website up and running. Since receiving the grant, my business is growing and I'm exploring working together with Forward on more gambling related projects.
Our impact so far
Innovating in these ways helped to ensure our services continued to make a big impact for a diverse group of clients.
In 2020/21:
We supported 250 people to develop their own enterprise
7 entrepreneurs received Crowd Funder match-funding totalling £30,000
30% of entrepreneurs successfully grew their businesses
2021 and beyond
As a result of the pandemics' impact on the labour market, more people are turning to self-employment or wanting to set up their own business. Being an entrepreneur appeals to many of the people we support, but they want to work with a trusted partner to develop the confidence and knowledge to access the array of other mainstream business or enterprise support services.
To help them, our exciting future plans include:
Expanding our pool of amazing mentors: we want more experienced entrepreneurs and other professionals, including those with lived experience, to provide their insights and support to our entrepreneurs, either virtually or in person
Re-launching The Forward Enterprise Club: our networking event returns on 24 June 2021 and will be meeting every quarter, featuring exciting speakers and an opportunity meet and collaborate with other entrepreneurs and professionals. You can book your place here
A new virtual events programme including masterclasses, Dragon's Den pitching events, 'How to' sessions and lots more
For more information or to get involved in these opportunities, contact you can get in touch at employment@forwardtrust.org.uk
About Forward Employment Services
The Forward Trust's Employment Services deliver enterprise coaching as well as information, advice and guidance (IAG) services, vocational training, employability, and apprenticeships.
We also support and develop social enterprises. In 2020 and 2021 we were awarded the Matrix Standard for IAG services and were a finalist in the ERSA Employability Awards.