Forward delivers the Adult Education Budget contract in London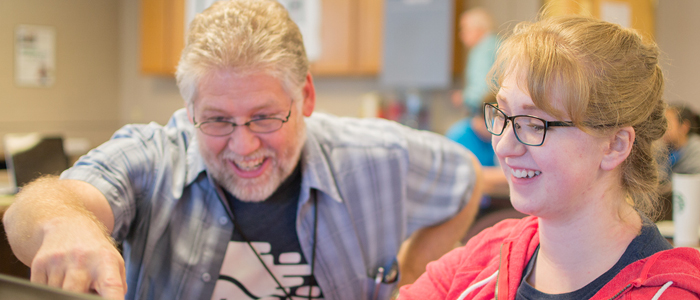 Forward's employment services have begun delivering the devolved Mayor of London's Adult Education Budget (AEB) programme in the Capital.
The adult education budget supports eligible learners aged 19 and over, giving them the skills and knowledge need for a career, including jobs, apprenticeships and further training. It is devolved in order to best fit the needs of London's communities.
The contract builds on Forward's successful vocational training and skills programmes with unemployed and NEET learners, contributing to our vision to provide clients leaving prison and wider disadvantaged groups a 'bridge' to better qualifications and tailored employability support. This will help them progress into better quality and paid careers, jobs and apprenticeships.
Our AEB programme will focus on a Customer Service employment pathway with our committed partner employers and apprenticeship providers that work to the Mayor of London's Good Work Standard. As our programme develops, we will be offering other pathways that align to the requirements of the London economy and its employers, and the needs of our learners.
Asi Panditharatna, Forward's Director of Employment Services, said:
"We are delighted to be delivering the AEB programme as an important part of our strategy to offer high quality training and progression routes to great careers, jobs and apprenticeships for people with lived experience of addiction, offending and other challenges. We believe that with better qualifications and support to develop the right skills and workplace behaviours, people will gain the confidence to succeed in their careers and lives."
Find out more about Forward's employment programmes here.
Note
The Forward Trust AEB programme is delivered in partnership with London South East Colleges and will focus on eligible learners in London who are unemployed or in work and earning less than the London Living Wage.
The Forward Trust's Employment Service is a training provider working with social mobility groups and a member of the AELP and ERSA. It has in place the policies, procedures and quality assurance framework aligned to the requirements of the GLA/ESFA and Ofsted Education Inspection Framework.