Volunteers' Week – a big thank you to all of our wonderful volunteers!
By Valerie Ferretti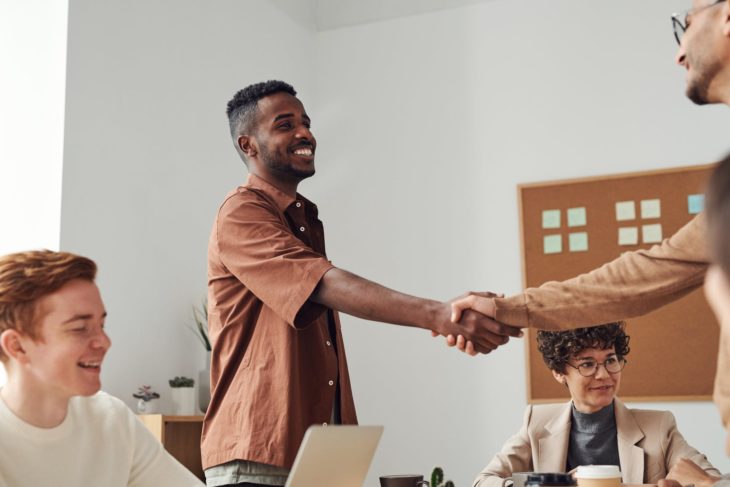 Volunteers' Week is an opportunity for us to reflect on the amazing contributions Forward's volunteers make to our organisation and, most importantly, to our clients.
This year, Volunteers' Week has been an unusual one – as we've not been able to organise the usual events that give our volunteers the opportunity to meet and socialise in person.
Nevertheless, I am amazed at how well our volunteers have adapted and innovated to make sure they can continue to support us and our clients during this unusual time.
An incredible number of volunteers have continued to support our clients through distanced support, making use of Zoom, WhatsApp and telephone meetings. In some areas, our volunteers have been the main drive in changing how we support our clients remotely, taking a lead in organising remote meetings and keeping in touch with their mentees.
Volunteers have also enabled us to launch our online chat pilot, Reach Out. The pilot would not have been possible without their continued dedication. They attended training at short notice and gave it a go, even those who had a lack of confidence in using new technologies. The online chat pilot has now been running for a month, thanks to their support.
Some of our volunteers have not been able to support in a direct manner, but they have remained engaged and committed to their learning, completing as much e-learning training as they can and enrolling in our qualification training courses, which have been delivered for the first time via Zoom. Our volunteers have helped us to learn from and adapt how we deliver our training and enabled us to improve our work by doing so.
There are no words to describe the level of dedication and commitment both our current and prospective volunteers have shown us. They are truly priceless and their impact is felt throughout the organisation. They have remained positive and driven, despite their own struggles and difficulties at this time, and I feel humbled and privileged to be part of their journey.
To put some figures on the tremendous contribution in the last year:
• 109 volunteers helped us to deliver services across the organisation.
• We estimate that our volunteers have given us over 16,000 hours (2,285 days) in the last financial year 2019/20.
• During the lockdown, they have carried on giving us their time whenever and however they could, and we estimate that, despite the inability to attend placements, our volunteers have given us over 300 hours each month (42 days).
Thank you, volunteers – your support is so valuable to us!
By Valerie Ferretti, Forward's Recovery Support Team Leader.