'There is more to do' – Forward's Director of Employment Services Asi Panditharatna responds to the Autumn Budget announcements
By Asi Panditharatna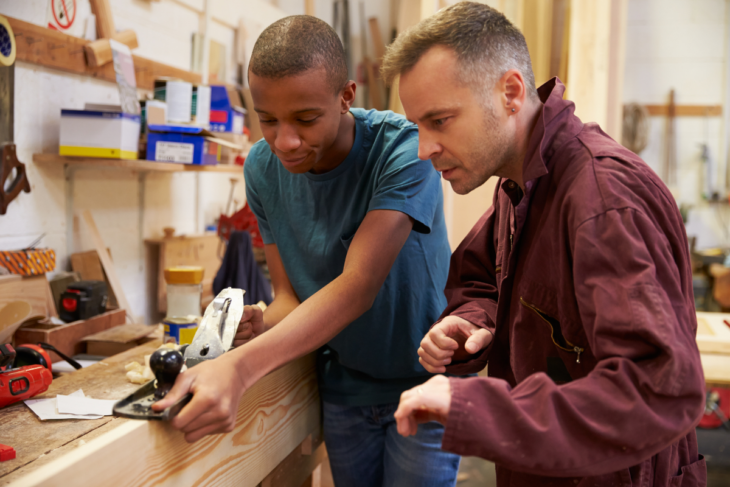 Last month's Autumn Budget and Spending Review announcements were welcomed by the Employment Services arm of The Forward Trust. It was great to hear that the Government will be extending the Kickstart Scheme along with cash incentives for employing new apprentices into early 2022. Both schemes have been important in helping people access apprenticeships or get entry-level jobs that increase their employability. We and many other employers have benefited from the support to hire formerly unemployed young adults, in turn helping them take their first steps towards long-lasting, rewarding careers. In July-September, we supported 19 unemployed young adults into jobs as well as hiring 2 Kickstarters ourselves, who are already much-valued members of the organisation.
As a Real Living Wage employer, skills and employability provider, we were encouraged to see the proposed increase in the National Living Wage for young people, apprentices and adults, as well as the Universal Credit taper rate cut. Many employers we partner with are already moving towards the Real Living Wage while providing better quality employment contracts and terms and conditions, all of which we know creates the foundations for stable, sustainable employment.
We were also pleased with the investment in T-Levels and the Adult Education Budget along with the National Skills Fund and Skills Bootcamps. However, there is more to do.
Our recommendations for the Government
With the re-launch of DWP's Jobcentre Dynamic Purchasing System, we believe funded providers should be allowed to place job seekers into Kickstart vacancies directly, rather than relying on Jobcentre Plus Work Coaches. Dynamic Purchasing System providers should then be credited with these as job starts and sustainment if they have also provided the pre-employability support.
The apprenticeship levy transfer of up to 25% to other employers is a good start but this threshold needs to be increased, with employers encouraged to take on apprentices from disadvantaged groups, including those who have progressed from Kickstart, traineeships and Adult Education Budget programmes.
Careers education, information, advice and guidance (CEIAG) is critical and must be better funded. Aspirational and regular CEIAG aligned with Gatsby and Matrix standards, using the best labour market intelligence and technology, will help to put people on the right career pathways. Well-funded CEIAG can play a key role in helping to address skills shortages and under-employment in specific sectors.
Commitments to the National Skills Fund and delivering on Level 3 qualifications are welcomed, but more needs to be done to address the historical under investment in adult education, particularly for those who require a Level 1 or 2 qualification to progress into a sustainable job or apprenticeship. The Government should continue to invest in Level 2 qualifications and sector-based work academy programmes as an integral part of the Adult Education Budget, and encourage progression into apprenticeships.
T Level qualifications will be an important pathway for some but should not compete with apprenticeships or other important vocational training programmes. The Government needs to identify how it will provide well-funded Careers Education, Information, Advice and Guidance to enable young people and adults to identify the best pathway for a successful career and future.
We support the UK Shared Prosperity Fund being used to support the new Multiply programme for adult numeracy, but equally we need investment in digital skills for work that currently lies within Adult Education Budget allocations. There is little detail on how the UK Shared Prosperity Fund will match EU funding for 2024 and beyond.
Our recommendations for employers and providers
We welcome the Government's objective, stated in the Skills for Jobs White Paper, that 'accountability will focus on outcomes, supporting a shift towards higher-value, employment-based provision'. There is plenty we as employers and training providers can do to support people into decent employment contracts with a Real Living Wage.
Employer attitudes towards many disadvantaged groups including ex-offenders have changed in recent years, but the people we support still face challenges around unconscious bias, long-winded recruitment processes, and interviews that are based on competency or experience rather than behaviours, talent and wider qualities that can bring a lot of value to a workforce.
Providers need to continue talking to learners and participants about adjacent skills or 'step into' roles, where jobs can serve as a progression route into a new career, while allowing people to build on existing skills and prior learning. For example, our partnership with Fintech employers has created an exciting programme of digital skills training, including an introduction to Fintech and virtual work experience, which has helped unemployed clients move into 'adjacent' roles in sales, marketing and technology.
The Forward Trust's Employment Services Division delivers information, advice and guidance (IAG), Adult Education Budget, DWP Restart and Kickstart services, as well as enterprise support and apprenticeships. Find out more.
Asi Panditharatna is the Executive Director of Employment Services at The Forward Trust, member of the Institute of Employability Professionals and has worked in the employability and skills sector for more than 20 years.