26 August 2021
The Forward Trust welcomes the Lords Public Services Committee recommendations on the support of vulnerable children
By Katherine Jenkins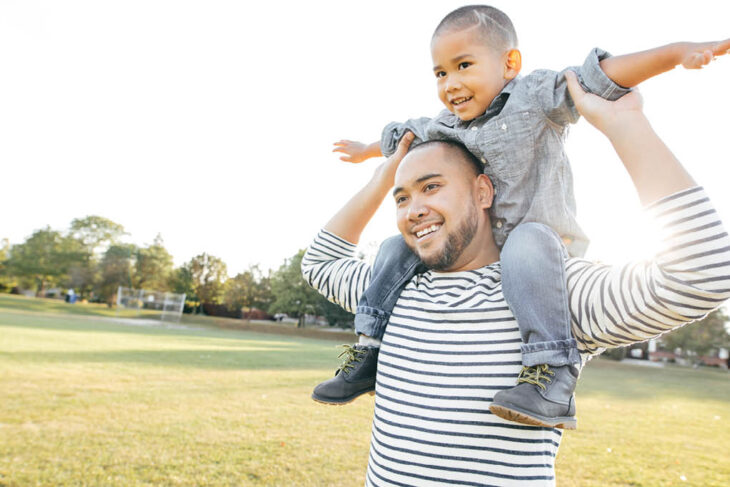 The Forward Trust welcomes the Lords Public Services Committee's focus on early intervention and its recent proposals for the expansion of family hubs across the UK. Following the February 2021 House of Lords Public Services Committee inquiry into 'The role of public services in addressing child vulnerability', Katherine Jenkins, Head of the Centre for Addiction Treatment Studies at Forward Trust has led Forward's contribution to the investigations that have led to the Committee's recommendations addressing child vulnerability.
In 2021-22, the Forward Trust will support 30,000 people to break the cycles of addiction and crime, to bring about and sustain positive change in their lives. We believe that rethinking how family services are designed and commissioned is an urgent priority. Addressing the impact that addiction, offending and related issues can have on children and young people is a rapidly developing priority for the Forward Trust and wider sector.
The lack of a joined-up national strategy on vulnerable children and their families is undermining the effectiveness of policies to tackle child vulnerability. Better outcomes are possible with the right support. An integrated, multidisciplinary approach will be crucial to creating positive change. This should unify a diverse range of services and professionals who can work closely together to support children and their families at critical points. Early intervention must be prioritised to enhance the chances of successful and long-lasting positive outcomes for those in need.
In supporting this inquiry, we are pleased to have facilitated the involvement of two young people who attended our Moving and Parents and Children Together (M-PACT) Programme to share their experiences:
If I did not do M-PACT, I would not be how I am right now, to be honest. I would have bottled up all those emotions. I just would not be what I am today. M-PACT really made me happy. M-PACT also really helped me with knowing that I was not alone, because there were loads of other kids there who were going through the same thing as me

Leah
M-PACT really helped me, because my mum, my gran and I had loads of bonding time. Maybe I would say 'go to M-PACT'. You get along and you have more time together

Elsa
Leah and Elsa bravely shared their experiences of living with parental addiction directly to members of the select committee, who commented that their testimonies "gave them a completely different understanding of what life is like for children in these situations, how they can easily be missed by statutory services, and how important the voluntary sector is in supporting families to recover".
M-PACT is an evidence-based, independently evaluated intervention, delivered by a range of professionals in schools, community services and prisons. Positive outcomes include improvements in family functioning, coping efficacy and an increase in protective factors which strengthen resilience. A twelve-year evaluation found that:
• Families engage well with the programme, which can facilitate individual and family change in a range of areas including coping, understanding addiction, family functioning and family cohesion.
• M-PACT targets some of the individual and familial protective factors which are known to build resilience in families affected by difficulties such as parental substance misuse.
• It builds greater understanding, about how addiction can affect all members of a family. There were also improvements in how families reported the severity of addiction.
• Children often came to realise that their parents' addiction was not their fault; parents often accepted more responsibility for their problems.
• It produced significantly positive changes for many families, even those with multiple and complex needs.
M-PACT is effective in supporting vulnerable children and families from a wide range of backgrounds and circumstances. It was recently highlighted as an example of good practice in the Department for Work and Pensions examination of the relationship between parental conflict and substance misuses and the impact on children's outcomes, stating, "It does appear that family-based interventions have the potential to generate positive outcomes for the family".
Children, young people and their networks need comprehensive inter-agency and inter-sectional support. Supporting people to build resilience can help to lessen the impact of adverse childhood experiences often faced by vulnerable children. It is, however, important to note that there is also call for policies that change circumstances rather than individuals1 in order for the positive effects to be fully embedded and long lasting. Increasing resilience will only go so far and, if robust intervention and support is not provided soon for vulnerable children, then the likelihood of negative outcomes continues.
Whilst Forward firmly supports the focus on early intervention by the Lords Public Services Committee and the proposals for the expansion of family hubs across the UK, we advocate adding to those proposals that programmes which encourage a multi-disciplinary and multi-modal approach, such as M-PACT, should be integrated into Family Hubs across the UK – providing the early whole-family intervention needed to address child vulnerability.
Katherine Jenkins is Head of the Centre for Addiction Treatment Studies at Forward Trust
Edwards,R. et al (2019) Adverse Childhood Experiences (ACES) – Implications and Challenges. Social Policy & Society (2019) 18:3, 411-414
Special thanks to Leah and Elsa for sharing their experiences and contribution.
If you would like to find out more or get in touch please email the Forward Communications Team.