The Forward Trust launch a new campaign to show value of employing ex-offenders and people in recovery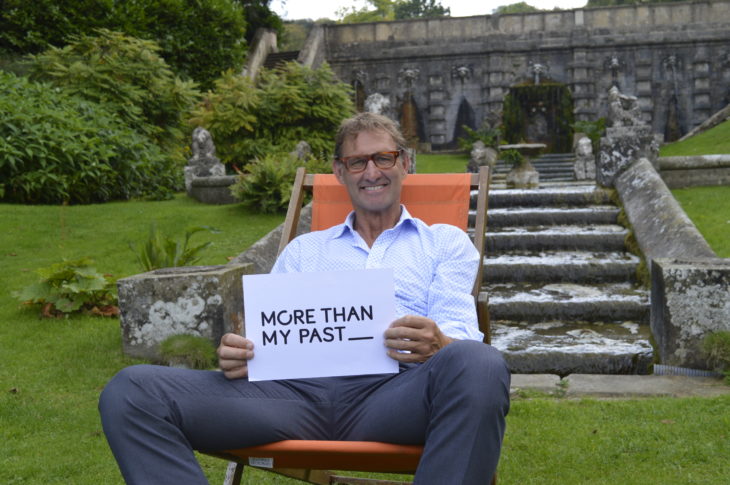 Today marks the launch of More Than My Past, a new, ambitious campaign that aims to raise awareness of the potential for ex-offenders and people in recovery from addiction to turn their lives around, including through employment.
Barriers and stigmas exist that prevent people with difficult pasts from reaching their full potential, particularly in relation to finding work. More Than My Past aims to challenge this and demonstrate to employers that such individuals are a worthy investment, if given the opportunity to prove themselves.
Ex-offenders and people in recovery are the two groups that organisations are least likely to employ; 1 in 4 people in recovery have been turned down for jobs three times or more by disclosing their past1.
75% of prisoners have no job on release even though having a job is the single biggest factor in reducing re-offending; 15% of prisoners have never worked legally and 47% of prisoners have no qualifications2. Those in recovery from addiction who are employed are 22% more likely to be abstinent than those who do not and having a job more than doubles the length of abstinence3.
Meanwhile, with Brexit looming on the horizon, evidence shows that employers may need to seek out new pools of talent in order to meet their requirements. According to the CIPD, 70% of employers with vacancies said that at least some of those were proving hard-to-fill in Autumn 2018, compared to 51% in Spring 20174.
Employers are already embracing the opportunity to work with this group of people and know how rewarding it can be for both the business and the individuals. Catering company and food retailer Cook, leading retail service provider Timpson and transport social enterprise HCT Group are among those backing this new campaign.
James Timpson, Chief Executive at Timpson said: "Timpson is a family run business whose colleagues are the heart and soul of our company. We really are an equal opportunities employer, which includes sourcing great colleagues who may be ex-offenders or from other marginalised groups.
"We don't discriminate based on people's background and instead recruit exclusively on personality. We firmly believe that people's past should not hold them back and recognise that some of our best employees have had to challenge stigmas and prejudice to get to where they are today. This is why we support the More Than My Past campaign, because we believe everyone has the ability to turn their life around, if given the chance."
Dai Powell, Chief Executive of social enterprise HCT Group said: "HCT Group believes that someone's history shouldn't define them. We're proud to support the 'More Than My Past' campaign as we believe in the potential of people whose past may not have been perfect. So many individuals still face too many barriers to employment due to a criminal past. But if they are given a chance they can – and do – turn their lives around to become valuable members of society."
Mike Trace, CEO of The Forward Trust, the charity behind the campaign, said, "We are delighted to be launching More Than My Past today. Forward has been supporting people with criminal backgrounds or drug and alcohol problems to turn their lives around for over 25 years.
"We know that, if we show a belief in their ability to make a positive change, and give them the opportunity to prove themselves, they can do amazing things. We back up this belief, as Forward lives its mission by aiming to have a high proportion of all our staff, apprentices and volunteers having 'lived experience' – either a history of drug/alcohol problems, or of offending. Currently, 33% of our 400 salaried staff, 100% of our 20 apprentices, and 80% of our 150 volunteers, report that they are in one of these categories (defined as ex-offenders or people in recovery from drug/alcohol dependence).
"We also have hundreds of former and current volunteers and apprentices with lived experience of substance misuse or crime. We want the general public and employers to share our belief in this untapped potential and do something to support people to be more than their past".
For more information, please contact the Communications Team by emailing communications@forwardtrust.org.uk or calling 0203 981 5533.
References:
1. Source: Bridging the Gaps, The Forward Trust, 2017: https://www.forwardtrust.org.uk/media/1456/bridging-the-gaps-final.pdf
2. Source: Bridging the Gaps, The Forward Trust, 2017: https://www.forwardtrust.org.uk/media/1456/bridging-the-gaps-final.pdf
3. Source: Butzin et al. (2005)
4. Chartered Institute for Professional Development: https://www.cipd.co.uk/news-views/brexit-hub/workforce-trends