Reach Out: how Forward's online chat service grew from an emergency pandemic response into a valuable safety net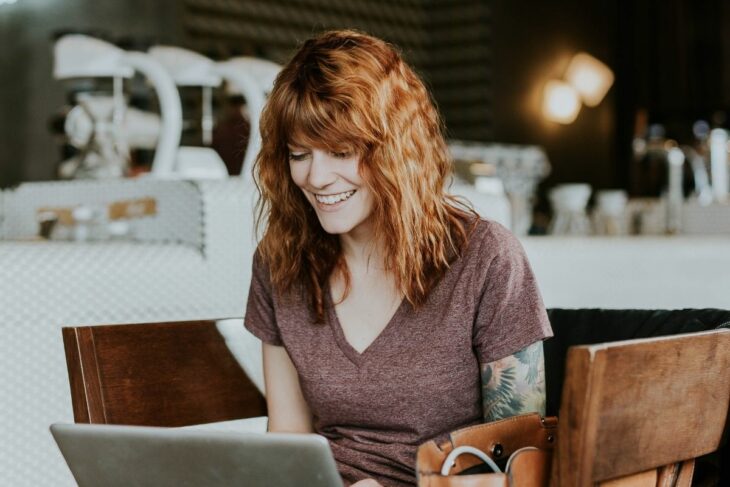 Nearly a year ago, on 1st May 2020, Forward launched its first ever online chat service: Reach Out. Plans for such a service had been in the works for a while, but accelerated dramatically when the pandemic hit.
We were mindful that a lot of vulnerable people, both our current service users and those not currently getting help but struggling, would be looking for sources of support at what was an incredible lonely and anxious time, and Reach Out seemed to be one small way in which we could help.
It took a while for people to learn about the service, but – with funding from the National Lottery's Coronavirus Community Support Fund and from J Leon Group to help with marketing and promotion – it has become increasingly popular and we've seen a 500% growth in call volume since November of last year.
Although Forward delivers a range of different types of support, including employment and housing, we're most well-known for our drug and alcohol services. So we thought it was likely that the vast majority of people contacting us would do so to chat about issues with substances. And, to begin with, they did.
However, in the course of the last year, we've had an increasing amount of people getting in touch due to mental health issues, and these actually now form a significant proportion of the calls we receive: 60% in total. Lockdown has, of course, been a driver in people wanting to reach out, but the biggest thing we've noticed is people getting in touch because they had no-one to talk to. We're helping people who are really quite lost and, although that's a big responsibility, it's also a huge privilege to know that we can be a source of support and comfort to them.
Reach Out is run by a team of Forward staff and volunteers who have given up time from their normal roles to become 'agents' for the service. One of the amazing things is that it's not just callers who have benefitted from the service, but our staff. Many of them have told us that, in addition to the satisfaction of knowing that they are helping people, volunteering for Reach Out has helped them to hone their skills and knowledge base. This has been particularly important for frontline staff whose interaction with clients have been severely limited due to the restrictions on face-to-face contact in the past year. For everyone that's been involved, whether it's the people who are getting in touch, or the amazing team at the end of the line, Reach Out has served an incredibly important purpose.
As one Reach Out agent, Sam, says: "Working on…[Reach Out] is incredibly rewarding and a service that I very much enjoy being a part of. The team as a whole is very supportive and I feel very lucky to be a part of it; it really highlights the fact that there is no "I" in team and we all have important skills that contribute toward creating this very unique, virtual support system. It is an excellent way for those who need support to speak out. I have supported people with a wide range of issues – from mental health to worries about a loved one, from drug and alcohol advice and support to working in partnership with other organisations and agencies who want to refer clients. For all those that I have supported, they have been very responsive and have taken on the suggestions and advice that I have been able to give them. Reach Out has helped me embed key skills and enhance my empathic listening and responses to real life situations, and I'm truly grateful to have been given the opportunity to do so." – Samantha Daly, Connections Family Support Worker at HMP Standford Hill.
We've been really lucky to have had some fantastic support from other organisations working in the field who were experienced in running an online chat service, particularly We Are With You, who have been an invaluable source of advice and guidance, and CGL. It's been a wonderful example of how we in the sector can work together to achieve great things.
We're really excited about the future of Reach Out, and – if it's anything like the past year – the only way is up!
Amy Lucas, Reach Out Service Coordinator, The Forward Trust
The stats
• 60% of calls to Reach Out are related to mental health
• 87% of callers are simply looking for someone to talk to
• Since the service opened in May 2020, we've received 2,382 calls. 517 of these were in the first five months (May – November), whilst 1,865 were in the following five months – a growth of 360%
• 27% of calls in February 2021 were from people who had never engaged with The Forward Trust but were looking for advice and help
Quotes from Reach Out service users
"Thank you for listening to me rabble on. I was just getting to the point where I was about to lose it emotionally at work and needed to do something about it – thank you"
"That is such good advice! Honestly I cannot thank you enough, I can't describe it but I feel so much better just talking this out with you today"