More Than My Past campaign calls on government to take recovery seriously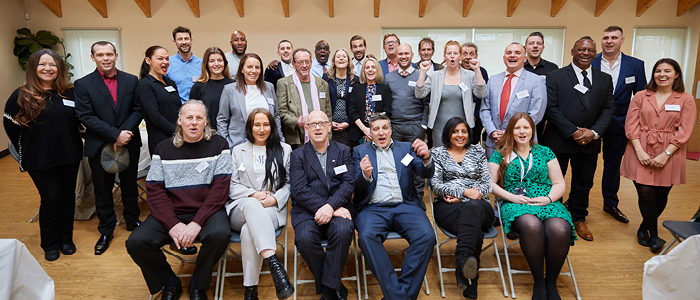 Video: Ambassadors Nikki Waterman, Joe Stewart, Kirsty Tate, Jim Smith, Julie Muir, Mike Arnold, Alberto Gonzalez and Antonia McKnight share their thoughts about the campaign.
The call to action was made during an event to celebrate the success of More Than My Past's Ambassadors, who are sharing their inspirational stories of overcoming addiction and offending, held at the House of Lords on 10 March 2020.
More Than My past is challenging stigma towards people in recovery and ex-offenders by publicising the experiences of those from all walks of life who have turned their lives around.
As well as more than 30 More Than My Past ambassadors, the event brought together funders, commissioners, service providers and MPs to hear first-hand some of the extraordinary stories of triumph over adversity being shared through the campaign.
They included Chris Difford, song-writer from the rock band Squeeze, who relayed how recovery from addiction has transformed his artistic and creative life.
Guests also heard from Kirsty Tate, Learning and Development Lead at the Nelson Trust. Emphasising how childhood trauma had driven her towards drug addiction and offending, Kirsty explained how she had not believed recovery was possible until coming into contact with Forward's addiction service as an inmate at HMP Send. Kirsty made an impassioned call for greater visibility of successful recovery and rehabilitation, in order to inspire more people to change and galvanise services and support.
Finally, Joe Stewart shared his experience of becoming addicted to crack cocaine aged 14, and spending 19 birthdays behind bars. Now 21 months clean, Joe works with young people at risk of offending, including involvement in county lines drug dealing, using his own experiences to deter them from crime. Joe pointed out that positive role models and support networks are essential to ensuring young people are not drawn into criminality.
Mike Trace, Forward's CEO, said:
For an estimated £50 million – less than 10% of the current national treatment budget – the government could fund the development of a strong recovery community in every part of the country – providing inspiration, strength and support to tens of thousands of former offenders and addicts, and their families.
As well as hearing from the More Than My Past ambassadors, guests signed a letter to Ministers calling on government to fund the growth of peer led recovery networks in every area of the UK.
You can add your voice to the campaign by signing the letter.