Lifting spirits with creative activities at HMP Elmley
By Bronya Cannon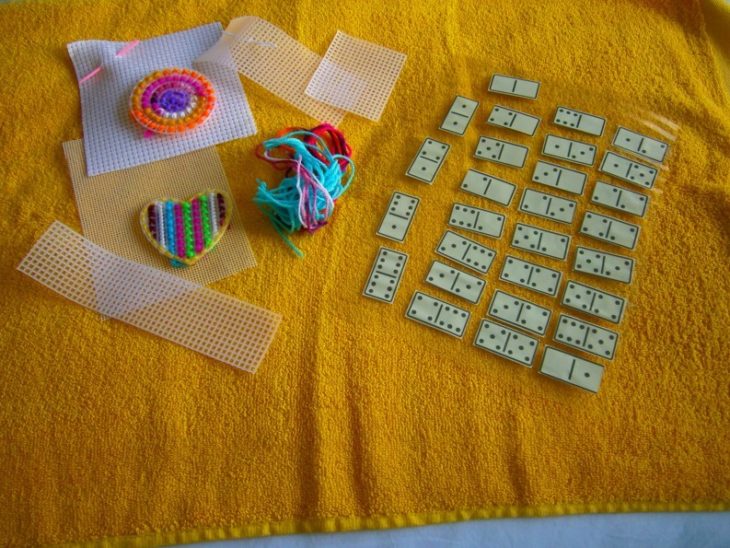 One of the many things this pandemic has brought to light is the important role creativity plays in our mental wellbeing. It's this insight that drove Bronya Cannon to negotiate funding for craft materials at HMP Elmley immediately after the first lockdown hit.
"I've always been a keen sewer and crafter – and I know what a difference it can make to people's mental health. When I worked at HMP Swaleside some of the residents were involved in sewing a patchwork quilt. It was so intricate and beautiful and they all really benefited from it. So that's what inspired the idea really – since then I've been passionate about bringing something alternative into the prison." said Bronya.
Bronya and the team at HMP Elmley have given out 25 packs in total so far, each containing cross-stitch kits and dominoes they laminate and cut out themselves beforehand – along with instructions in four different languages.
"It's gone down really well with residents and some of them have even been coming back for extra wool. One of our clients actually embroidered the name of a colleague of ours who tragically passed away last May – it was so touching." said Bronya.
"The residents who've participated have all said this has been a huge benefit to them during the lockdown – a much-needed distraction at a time like this."
In previous years Bronya has helped run similar schemes from 'button workshops' – analysing the attraction and significance of different buttons – to weekly QiGong sessions (the ancient Chinese meditative martial art) with her colleague Geraldine O'Loughlin.
"It was incredible; the guys would thunder down from their cells in completely different moods and places, and then leave in such a calm state they'd all have to go and take a nap." Bronya said.
Bronya's ambition is to organise some sewing workshops that can be delivered in all prisons once the restrictions are lifted.
Tania Marks, a fellow Drug and Alcohol Practitioner at HMP Elmley, has also been putting her creative talents to good use. Tania put together five different origami packs based on a variety of animals, getting progressively more difficult each time. For Christmas, she provided instructions on how to create a beautiful star wreath using old wrapping paper, pages from magazines and coloured paper.
Lovely work, Team. If you would like to find out more, email bronya.cannon@forwardtrust.org.uk