Forward's community drug and alcohol services in East Kent rated 'outstanding' and 'good' by CQC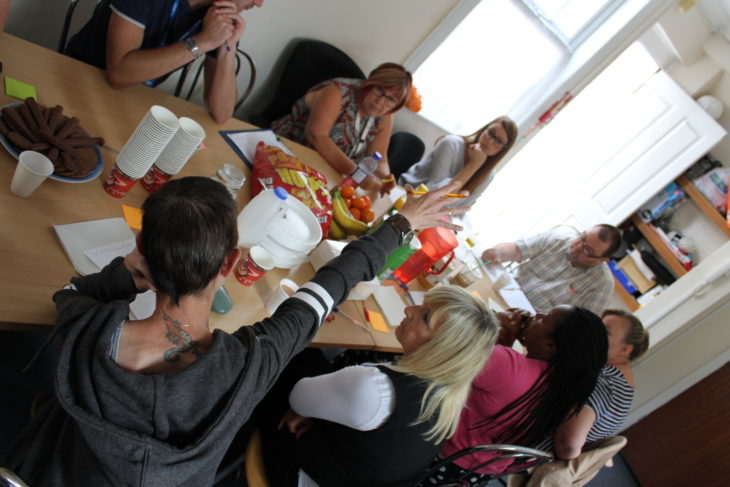 The Forward Trust are delighted to announce that all of our East Kent community drug and alcohol services have all been rated 'good' overall following inspections by the Care Quality Commission (CQC), with the Canterbury and Swale service receiving an 'outstanding' for its responsiveness.
Every service was inspected to ensure they met five key criteria: 'safe', 'effective', 'caring', 'responsive' and 'well-led'. Every element of every service received a 'good', with the exception of the 'outstanding' for the Canterbury and Swale service.
This is the second time we have received positive inspections from the CQC since we took over the services in May 2017.
The reports highlight the fantastic work being done by staff, saying our staff "demonstrated a genuine interest in clients' wellbeing… [and] spoke about [them] with compassion, dignity and respect." It also found that the service, "actively sought to reduce stigma and engage hard to reach and treatment naïve clients by providing treatment from a range of satellite services and conducting home visits."
Another report – for the Ashford service – praised how, "staff from different disciplines worked together as a team to benefit clients. They supported each other to make sure clients had no gaps in their care…had effective working relationships with other relevant teams within the organisation and with relevant services outside the organisation."
We are particularly proud of the work we have done to increase support for the loved ones of our service users – something that is now available in every service. Inspectors spoke to a number of those receiving this support, reporting, "Family members told us that the service helped them develop coping mechanisms in a non-judgemental setting, and that the support they received was invaluable."
On the release of the reports, Forward's Director of Substance Misuse Services, Jason Moore said: "We are proud of the work our colleagues continue to do in East Kent. These reports demonstrate the hard work done by the entire team to support a large and diverse group of people to address their drug and alcohol issues and move forward with their lives. It also highlights the breadth of interventions on offer and the great work we have done to expand and improve our service offer in the two and a half years since we took over the service."
The CQC inspected the five East Kent Hubs in the service, producing individual reports on each site. These reports can be seen here. For more information on Forward's East Kent service please visit www.eastkentdrugandalcohol.org.uk.