Forward supports Reform's call for increased funding to tackle worsening prison drug problem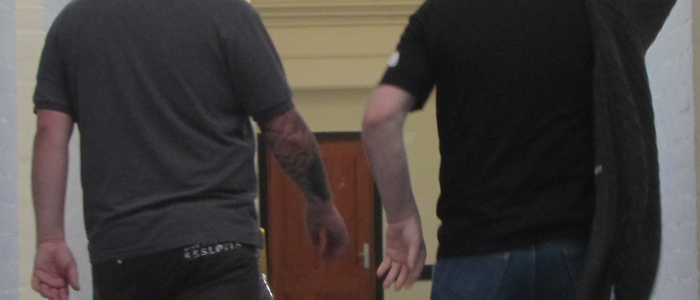 Commenting on the report released today about increasing drug problems in custody by independent think tank Reform, Mike Trace, Chief Executive at The Forward Trust (formerly Rehabilitation of Addicted Prisoners Trust), said:
"From our experience running rehabilitation programmes in prisons across the UK, we agree with Reform's report that the drug problem in custody is getting worse, with more prisoners developing a drug problem inside.
"More prisoners are getting pulled in to the prison drug market, and there are fewer opportunities for them to use their time in prison to turn away from drugs and crime. This results in unmanageable institutions, and high rates of post-release reoffending.
"Over 30 years, Forward's range of rehabilitation programmes have supported thousands of prisoners into lasting recovery. We believe people are capable of transformational change and this is demonstrated by the many real-life stories in our More Than My Past campaign.
"Since we opened the first intensive abstinence-based treatment programme in a UK prison in 1992, we have demonstrated excellent effectiveness of our work. We have gone on to expand the range of drug and alcohol services we provide in prison to include advice, health and wellbeing, motivational work, clinical services, and a wider range of group work programmes – and have become national leaders in the management of these complex services in the unique environment of a prison.
"It is also proven by independent research:
A study using data from the Police National Computer (PNC) database showed a 31% reconviction rate for graduates of our programmes in male prisons, an 18% drop in reconviction rates and a 65% reduction in the volume of re-offending
A Justice Data Lab study into our Women's Substance Dependence Treatment Programme (WSDTP) showed that women who completed the programmes reported a one-year re-offending rate of just 18%, while a similar study into our less intensive Alcohol Treatment Programme reported a reoffending rate of 37%
A study into our Blue Sky employment model showed a proven impact on reducing re-offending – a reduction of up to 23% according the Ministry of Justice's Data Lab, one of the highest performing interventions on record
"We know how to reduce drug demand in prisons and reoffending, but current policies continue to starve these proven strategies of funding and support, and preside over prison conditions that push prisoners towards drugs, not away."
For more information, contact Jo Ritchie, Forward's Head of Communications, at jo.ritchie@forwadrtrust.org.uk