Forward opens its first women-only Recovery House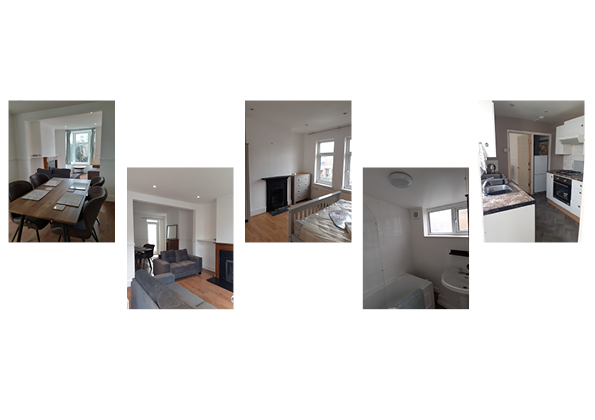 This month, we opened our first ever women-only Recovery House in Ashford, Kent. The abstinence-based accommodation will support women who have lived experience of the criminal justice system and are in recovery for up to a year.
Women who have experience of addiction and prison often have hugely complex needs. Recovery Houses are proven to be an effective method at helping them reintegrate into society in a way that is safe and sustainable.
Our Housing & Resettlement Team has already started taking referrals and the first three women are due to move in later this month.
Tara Moore, our Resettlement Service Manager, says:
"This is such an exciting opportunity to support clients with their recovery and rehabilitation journeys while enabling and actively promoting independent, healthy lifestyles. It allows them to support one another with the practicalities of living while can be on hand to provide as much or as little clinical, emotional and practical support as they need. We want to help them build confidence, trust and the life skills necessary to embark on a path to independence. So far we've kitted out the house with beautiful furniture and all of the essentials to make a house a home. We think our women will be very happy here!"
Each resident will engage in a 12-month recovery programme through our day programme in Dover, including weekly group work and one-to-ones, supported by our Housing & Resettlement Team as well as an individually assigned, fully accredited mentor. Clients will also receive support from our other community services and be signposted to our women-specific service delivery partners to help them on their journey.
Support offered will include lessons on tenancy sustainment, budgeting and managing debt, along with mental health and wellbeing counselling and wider enrichment activities tailored to their interests. We will also assist the women to find meaningful employment, training and/or volunteering.
On completion of the programme, Forward will help the women to move into their own private rented accommodation through our landlord partners. Our Housing Team will then support them for a further 12 months to sustain their tenancy and take the next step in their recovery journey.
This model is informed by Forward's longstanding belief in the value of positive peer influence and networks of support to build motivation and sustain recovery. In July 2019, we piloted our first Recovery House in Hull to support graduates of The Bridges, our residential rehabilitation centre for male ex-offenders. Building on the success of this project, we are working to secure further properties in Hull to support more clients. We hope to open a further three houses in Kent by the end of March 2021 for both women and men in recovery.
If you would like any further information on the project, including how you can refer a client, please email tara.moore@forwardtrust.org.uk