Forward launches its second Impact Report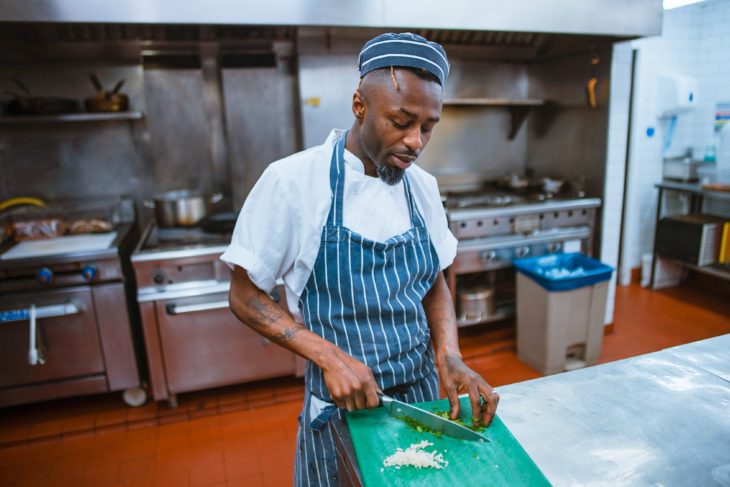 The Forward Trust launched its second annual Impact Report earlier this week at HMP East Sutton Park.
This publication showcases the depth and breadth of support we provide to help some of the most marginalised people in society to make positive changes to move forward with their lives. It presents our results from the last year in each of our five main areas of work: drug and alcohol recovery, health and wellbeing, housing, employment and connections with friends and family.
The report presents our latest data on the characteristics of our clients, showing the nature and extent of disadvantage and deprivation that they have faced and continue to face. So many of the people we work with have complex and entrenched histories of addiction and crime – on average, a typical service user will have received 22 previous convictions and 7 previous custodial sentences.
Excitingly, the report showcases some of our new and innovative work, such as our recent national campaign, 'More Than My Past' – which aims to tackle stigma towards ex-offenders and people in recovery from addiction – as well as highlights from our programme of new service development. We are excited about adding these new interventions to our catalogue of proven models and are committed to building an evidence base for their impact.
Speaking of evidencing our impact, we are delighted to include in this report the latest findings from the Justice Data Lab (JDL) on the effect of our intensive, abstinence-based programme for female offenders, currently offered at HMP Send. It found that women who completed our programme (called the WSDTP) reported a 1-year re-offending rate of just 18% compared with a control group of 29%. This means that women who completed the programme were 38% less likely to re-offend than individuals with a similar offending profile who did not engage with our programme.
The report can be found here.