Forward delivers major new probation services to rehabilitate offenders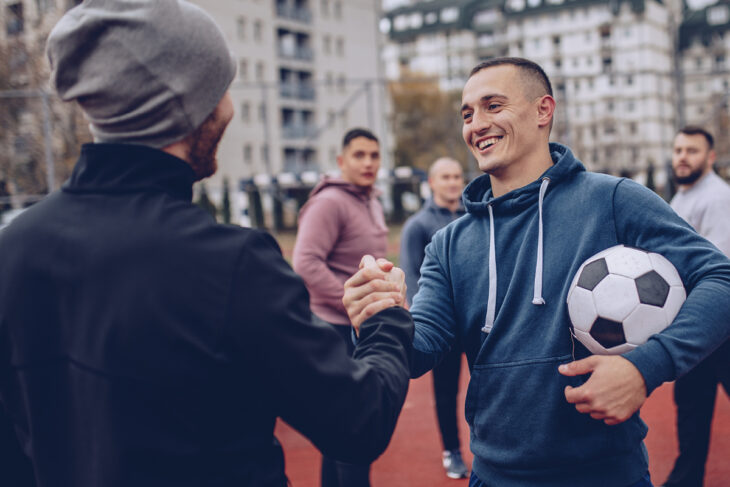 Commissioned by the Ministry of Justice and delivered in partnership with organisations including the National Probation Service, Seetec, Kaleidoscope and the Lincolnshire Action Trust, the new services will tackle re-offending among male prison leavers and those on community orders aged 18 and above in both England and Wales.
In England, Forward's new Personal Wellbeing Service will be delivered across the South East, East Anglia and the East Midlands. Working in partnership with Seetec and the Lincolnshire Action Trust, along with a wide range of local providers, the service will aim to strengthen clients' relationships with families and significant others, improve lifestyles and networks, boost emotional wellbeing and increase social inclusion through a range of individual and group programmes, coaching and mentoring. This includes initiatives to reduce domestic violence, support stronger family relationships and better parenting, manage emotions and create positive identities.
In Wales, Forward will work with Kaleidoscope to deliver the Camau Accommodation Service. Camau – meaning 'steps' in Welsh – will empower clients to access and sustain safe, stable accommodation. The holistic support on offer will include a mix of training, advocacy, advice and guidance on housing and tenancies, relevant legislation and benefits, as well as peer mentoring.
Both services will begin working with clients on 26 June.
Mike Trace, Forward's CEO, said:
Our new services represent an exciting new development for both Forward and the people and communities we help. By addressing the causes of re-offending, we will help thousands more people in England and Wales to break the cycle of crime and begin new, positive lives in safe, nurturing communities. By creating hundreds of new and meaningful employment opportunities across the country, these contracts will also support Britain's economic recovery after the pandemic.
He continued:
We look forward to working with our many fantastic partners to help our clients to break the cycle, and live crime-free lives over the coming years.
To explore job opportunities across the new services, visit Forward's jobs vacancies page.
Notes
The Personal Wellbeing Service will be available in Bedfordshire, Cambridgeshire, Cheshire and Kent (in partnership with Seetec's social and justice pillar Interventions Alliance), Essex (Lincolnshire in partnership with Lincolnshire Action Trust) Norfolk, Sussex and Surrey. Delivery partners include Magistra, Reform, Restore, Respect, RFEA, Up Beat Life, DVIP, Gangsline, Groundwork East, Safe Ground, Spark Inside, and Evolve East Anglia
The Camau Service will be available in Dyfed-Powys, Gwent and South Wales and will be delivered by Kaleidoscope
Clients can only be referred to both services by probation officers via the Refer and Monitor procedure