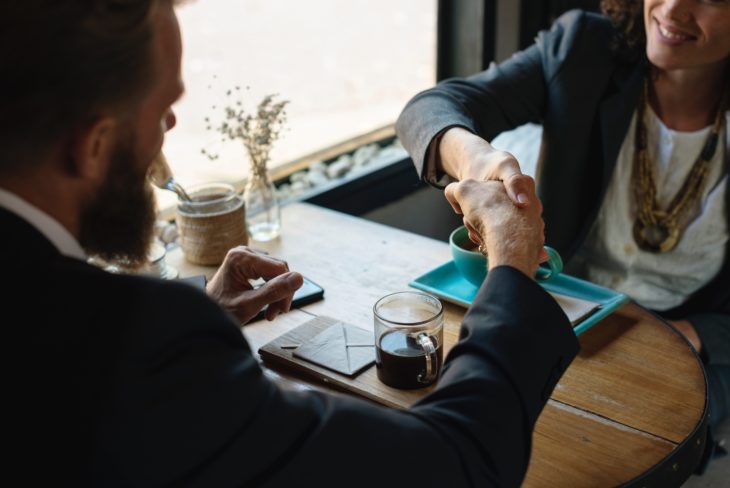 National Apprenticeships Week (NAW) 2020 has arrived and this year's theme is 'Look Beyond', celebrating the diversity and value that apprenticeships bring to employers, apprentices and communities across England.
This is very apt for the work of The Forward Trust, with one third of our employees having lived experience of the issues our services help to address. In 2019/20, our programmes funded by the Education and Skills Funding Agency (ESFA), Education Funding Agency (ESF) and Adult Education Budget (AEB) supported 300 clients, with some progressing into apprenticeships opportunities.
Our Information, Advice and Guidance (IAG) services – run in seven prisons in England – promote apprenticeships to over 2,000 learners.
Our partner Umbrella Training attended the inaugural Employers Network at Belmarsh prison and a jobs fair at HMP and YOI Chelmsford. One of our new programmes – Espresso Futures – created in partnership with Redemption Roasters and funded by the Mayor of London and Rothschild's Foundation, focuses on progressing young people and younger adults into jobs and apprenticeship roles across the hospitality industry. As an apprenticeships levy payer, we are focusing on developing our staff and in 2020 we will be offering apprenticeships to more people, including those with lived experience.
We believe that quality jobs and apprenticeships enable our learners and clients to progress in their careers and maximise their life chances. The 'Look Beyond' theme chimes with the findings of the Social Mobility Barometer (January 2020) which states that "people think…apprenticeships are the best opportunity for progression". However, the Social Mobility Commission (2019) also found that "the poorest adults with the lowest qualifications are the least likely to access training – despite being the group who would benefit most."
At the start of NAW 2020, we asked employers and providers to work with us to 'look beyond' the below issues that so often result in discrimination for those looking to better themselves through employment.
What we want people to 'look beyond'
1. Peoples pasts – whether they have been in trouble with the law or had issues with drugs and alcohol – instead focussing upon what skills and talents they can bring
2. The 'label' that being those who are from a disadvantaged group or have bad GCSE grades can often have, instead focussing on positive attitude, mind-set and potential
3. Negative stereotypes that end up 'pushing' people from certain backgrounds or genders into the 'same old sectors' – for example, ex-offenders feeling they can only do manual work.
We want people to look at the individual applying for the role, taking into account the practical support and encouragement they are receiving from providers like us as well as their family, friends and other positive networks in their lives.
Through its employability, vocational skills training and enterprise work, The Forward Trust remains committed to helping its learners and client's progress into exciting and rewarding careers through apprenticeships.
More information on our Employment services can be found here.
To explore how we can work together to deliver employability services, get in touch by contacting Asi Panditharatna, Director of Employment Services on 07771 353479 or Asi.Panditharatna@forwardtrust.org.uk.