Digital innovations during the pandemic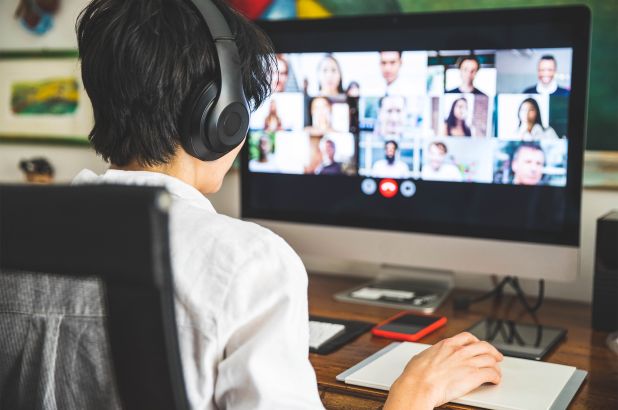 Across the organisation, we have been working on new ways to communicate with and care for our clients during the lockdown, and digital technology has played a vital role in allowing this to happen.
We have been exploring the use of video conferencing software (such as Zoom) to continue the delivery of practitioner-led, structured group programmes in Hull and East Kent, as well as our Recovering Families groups. You can read more about the fantastic work that our East Kent team has been doing here.
In April, we rolled out use of 'Kaizala', a secure multimedia messaging app, which has enabled clients on our alcohol pathways – as well as members of our Forward Connect recovery network – to keep in touch with each other and their key worker, as a source of social support.
We are also piloting our new online chat service 'Reach Out', which aims to provide a friendly voice and a sympathetic ear to anybody who is struggling or seeking advice at this time, particularly on matters such as drug or alcohol issues, mental health challenges, housing problems or benefit concerns. Our trained staff and volunteers are online between the hours of 9am-3pm from Monday-Friday, providing expert guidance to callers. If you know of anyone who might benefit from reaching out, please do let them know about the service. Find out more here.
Finally, we have launched the first in our 'Engage Interactive' series, a set of digital workbooks which help clients to develop an understanding of their alcohol or substance use, and to build strategies to stay safe or establish next steps for further treatment.
With the help of these different digital innovations, we have been able to continue providing essential support to service users, maintaining human contact with very little disruption. Looking to the future beyond lockdown, we can build on these innovations as means of reaching and engaging people who find themselves unable to access face-to-face support for a variety of reasons (e.g. inability to travel).