Coping with a Covid outbreak at The Bridges
By Jessica Bailey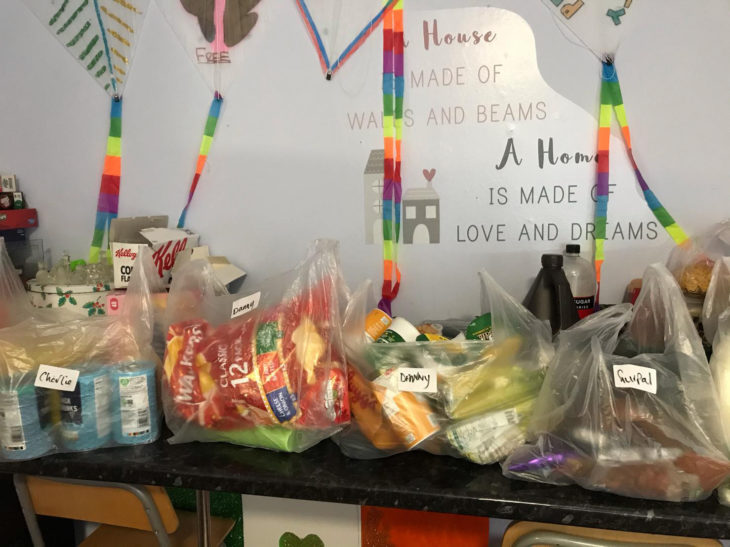 Our team at The Bridges were forced into crisis mode last month when there was a Covid outbreak among clients. Here Jess Bailey, The Bridges Treatment Manager, tells us how they got through it.
"One Saturday in mid-January one of our clients reported that he felt unwell and had no sense of smell or taste. Our weekend staff tested him with one of the rapid lateral flow tests we keep on site, which returned a positive result for Covid-19. At that point they called me up at home and I dropped everything to head straight in.
As soon as I got there, we sent all of the clients to their rooms and told them not to leave unless it was absolutely necessary. We then arranged for everybody in the building to get tested with lateral flow tests, as well as the more accurate PCR postal tests.
Some of the residents were understandably a bit anxious and confused, but we were as transparent as possible throughout the entire process and I assured them that I wouldn't leave until we had a secure strategy in place.
We pulled the staffing rota right back and made sure things were contained over the weekend, and then come Monday it was all hands on deck. The test results were all back by Monday evening – we had 5 clients in total that had tested positive for Covid-19.
We immediately moved all of the positive clients from the bedsit-style rooms they were in over to the self-contained flats we have on site that have their own bathroom, to separate them from those who had tested negative and contain the infection from spreading further. Then, we set to work addressing each of their needs.
With minimal staff in, cooking and serving meals for all of the guys would've been a challenge. Thankfully, we were able to arrange for a local company to provide a meals-on-wheels type service, which freed us up to focus on supporting the clients in other ways.
Our guys rely a lot on structure here, so we aimed to provide as much continuity as possible. With some very simple adaptations to our regular weekly programmes and group activities, we were able to rework our entire treatment timetable to run remotely. Meanwhile we set up Zoom accounts and purchased mobile phones for clients who didn't have them so that everybody could dial into the virtual activities.
Staff designed Covid packs for each room providing information on everything from how the laundry system would work and when their designated cigarette breaks would be, to games they could play to keep them occupied. On top of that, our housekeeper did a roundup of requests and we put some care packages together for clients, including face masks, sweets, snacks and all sorts of little things to cheer the guys up.
It was a challenge to get everything up and running smoothly but we got there in the end. In the middle of the week, we actually had someone else reporting ill and two more clients test positive, but we were able to move them into the flats and get the same support systems in place straight away.
In total, we were in lockdown for twenty days. It was an absolutely crazy time, but everyone did amazingly well. At times it felt like we were just having constant problems thrown at us, but somehow we managed to adapt, stay positive, and power through.
When we came to do our weekly Friday reflection, just as the isolation periods were coming to an end, the mood was incredible: everyone was clapping, cheering and celebrating. Our clients were so grateful for how staff dealt with the situation. It was really emotional and it made me so proud of the team.
Thankfully, I've managed to negotiate for all staff to get a vaccine in a couple of weeks, and there should be more than a few antibodies floating around the facility now, but you can never be too careful; we were unbelievably lucky that nobody got seriously ill. We continue to do weekly testing on site and take every precaution to keep clients and staff safe from harm.
All of this just goes to show how resilient we are at The Bridges. If things do come crashing down again, we know what we need to do to pick up the pieces."
– Jessica Bailey, Treatment Manager at The Bridges