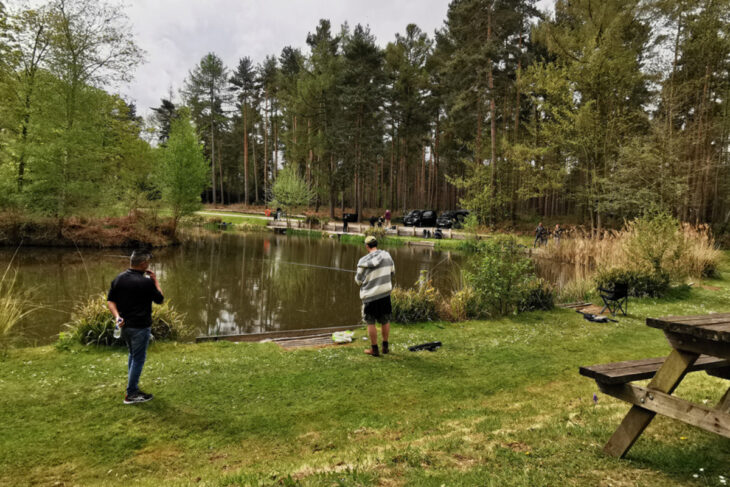 JP, client, Forward at The Bridges residential rehab
Over the past few years, I have lived a chaotic lifestyle and as a result, my mind tends to drift off quite a lot. Nature helps me to meditate, bring my mind to the present moment and focus on the here and now. Nature is beautiful and it is important for me to admire God's creation.
Going out into a natural environment keeps me grounded; appreciating nature soothes my soul and relieves me of stress. Listening to the sound of birds chirping calms me and keeps my mind present.
At The Bridges, to connect with nature, we have done some horticultural activities like planting and nurturing different types of plants, and we have recently started to go out into nature together. We have all been stuck indoors a lot because of the lockdown, which can get a bit depressing, so I suggested that we should have more days out. As soon as we started going out for walks and bike rides, breathing in the fresh air and appreciating the outdoors, there was a shift in the mood of the whole house – everyone starting feeling uplifted.
Our next activity is a fishing trip, and I'm looking forward to it – I've never fished before! After that, we'll be visiting the Humber Bridges – all these thing are going to have a positive impact on our mental health.
Valérie Ferretti, Recovery Support Team Leader
During the pandemic it has been a struggle to manage the lack of social interaction, not seeing family abroad and coping with juggling home schooling. The sudden loss of my 16 mile a day ride to and from work removed me from nature and I started appreciating how important it was to me to connect to nature. We are so lucky, even in London, to have so many parks, common and woods around us, so there are many opportunities to escape from our built environment.
I started replacing my morning ride with a brief walk around one of the local woods. When it snowed, it was lovely to get out early and go sledging before starting work. If you walk to your local park or wood you can sit down, close your eyes, listen to the birds and forget where you are for a while. It is amazing how only 15 or 20 minutes outdoors can ground you and prepare you for the day ahead!
The winter lock down was harder, so I made a commitment to meet a friend for an hour's walk each week. It has now become our self-care routine and we are still doing it and feeling the benefits, lock down or not!
I was also lucky to be granted an allotment last summer and I would definitely recommend getting yourself on the waiting list for a plot. This is not just about the exercise, fresh air and nurturing and seeing your plants grow, but the amazing sense of community. We all call each other neighbours, support each other and share plants.
When it feels overwhelming, I force myself to do something outdoors. It always has me feeling better and more appreciative of what I have
It also helps me and my little boy feel more connected to our second home, France, that we have been unable to visit and closer to our family there, all of whom grow their own veg. And by sharing tips on how to look after our plots, it gives my parents a way of getting involved too, even though they're in France. They're looking forward to being able to come and help us!
It is still hard to not know when we will finally see family again and strange to think that this summer, it will two years since I last saw them. When it feels overwhelming, I force myself to do something outdoors. It always has me feeling better and more appreciative of what I have, rather than what I miss and cannot have.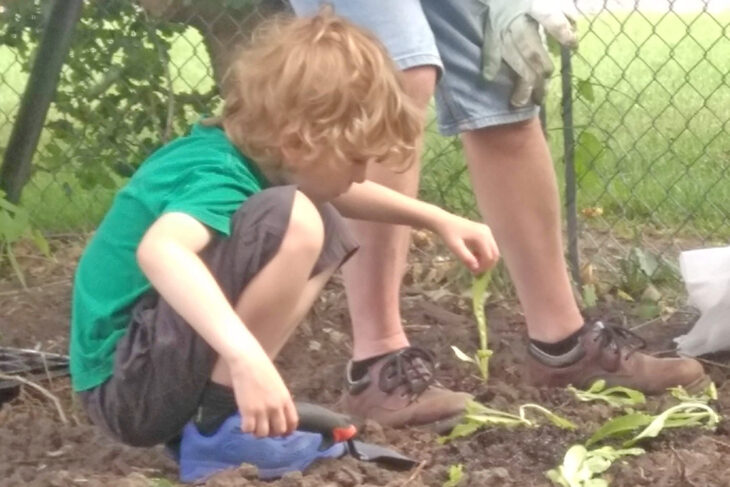 Simon King, Connections Family Service Worker
I am lucky enough to live near a river and am always down there walking my dog. I enjoy watching nature transform with every season and have taught myself about the plants that grow there. This has led onto foraging! It is amazing how many edible plants and berries there are on your doorstep! I recommend buying a book or app or even better, joining a foraging group to learn about nature's larder.
We have also recently bought our little one a grow-your-own butterfly kit which she has become fascinated with. It's a sheer joy watching the caterpillars grow, that will soon climb up the side of their home to become chrysalides. When they transform into butterflies, we will release them into nature.
Get mental health support