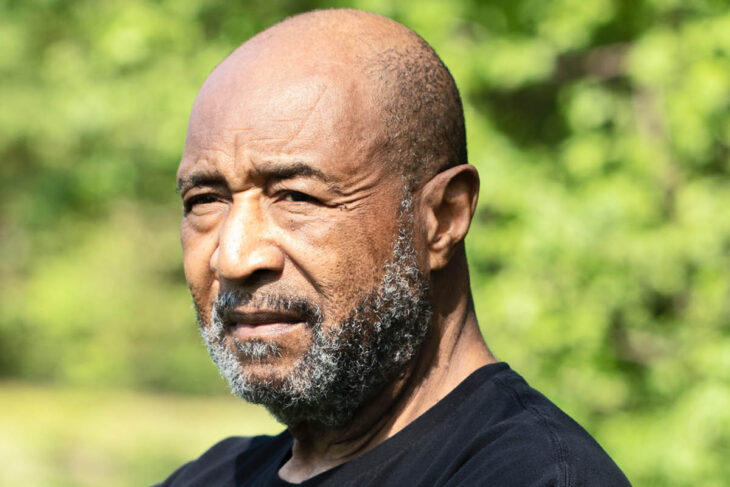 My long history with addiction came to a head when I began drinking two bottles of scotch a day and using all sorts of other substances. From my first meeting onwards, Forward gave me practical advice that hadn't occurred to me before. When we talked about reduction, the first thing my key worker suggested was just to 'buy a smaller bottle of whiskey' or 'drink the same amount, but put less scotch in and more Pepsi'. It's the simple things like that that made me start thinking a different way.
Whenever I'd given up substances before, I'd always relapsed. But Forward taught me to be kind to myself, and that it takes time to rebuild and learn a new way of being. In that way, they taught me how to sustain my recovery.
Forward also introduced me to the idea that it's not enough to just stop using; you need to do some work on understanding and looking after yourself as a whole. They reinforced the idea that nutrition and visits to the doctor are important. While I was with Forward, I started going to physio, which enabled me to get rid of my walker. I came to see all of that as part of my recovery.
I had volunteered with substance misuse services before, but found the staff never really knew what to do with us volunteers. However, Forward implemented a proper volunteer programme that I could contribute to on a regular basis. They made a special effort to align my volunteer work to my interests and needs. I used to accompany the team to facilitate and co-facilitate groups at different hubs, and learned a lot from the experience.
It was Forward that helped me get the job I have now with The Hepatitis C Trust.
Forward also taught me that sharing my lived experience was part of my role as a peer mentor, and that gave me an extraordinary ability to connect with and transform people. I discovered I had a knack for it. Sitting in on one-to-ones, I was able to supplement and translate what the key worker was saying to the client. In previous jobs, colleagues would know I'd taken heroin, but that was a part of my past. With Forward, it became a valued part of my present.
It was Forward that helped me get the job I have now with The Hepatitis C Trust. I'd been helping Forward engage and test homeless people in East Kent for Hepatitis C and really enjoying it. They informed me a job with The Hepatitis C Trust had come up, and I got it. I kept my volunteer status with Forward as I knew there would be opportunities for joint working. I have now set up clinics with Forward in Dover, Ashford and Margate, and I'm in Forward hubs a couple of times a week. I'm also heavily involved with Narcotics Anonymous (NA) and act as a link between NA and Forward's Dover Day programme, often arranging NA speakers for the it.
I stay connected with Forward not only because it's good for my job, but because it's good for me. Forward showed me that recovery is a broad path, and while I personally chose that of the NA fellowships, I have a lot of respect and understanding for the range of different approaches Forward uses. I often signpost people to Forward, or the Fellowships, encouraging them to get whatever help works for them. I usually tell them to give it a decent chance, before deciding whether or not it's for them, but to never stop trying to get help. 
The constant encouragement via emails and calls increased my confidence and helped turn Chasing Prospects into fully-fledged organisation.

Tinyan O,

Forward client

Read Tinyan's story