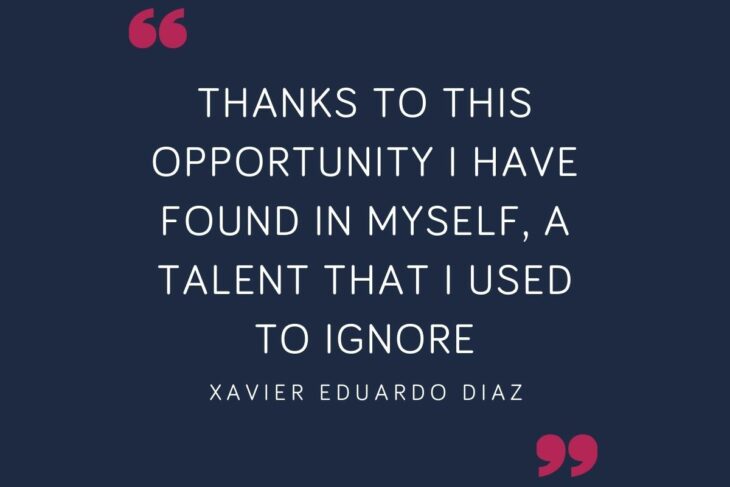 Without any experience either in English or Spanish.
I was too scared, that I honestly prefer to vanish.

I know it is a Poetry Week Competition.
And I must be strong and fight against this premonition.

Wait a minute, I was thinking, I have to prove my skills.
even though it's funny, the prize, will also help me to pay my bills.

Choosing the right topic, was the other dilemma.
I have to be very clever and aim to the extrema.

Search engines and Wikipedia are available in every computer
but for me more appreciated, is the help and support of our tutor.

Writing poems now, is my new ability that I want to enjoy more.
Thanks to this opportunity I have found in myself, a talent that I used to ignore.