The launch of the More Than My Past podcast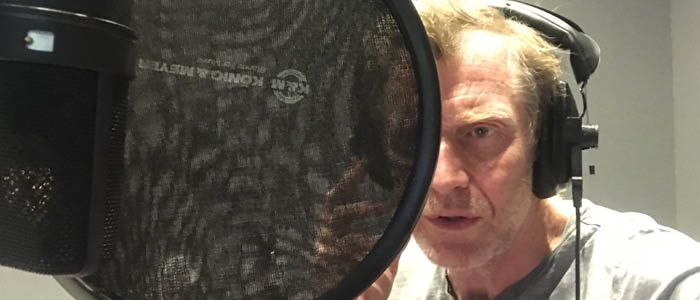 They say that everyone has a podcast these days. Well in July, we launched ours!
The More Than My Past podcast builds on our campaign that celebrates the stories of those who have overcome addiction or crime, and challenges the barriers which prevent people with difficult pasts from reaching their full potential.
In the latest episode, footballing legend and Forward patron Tony Adams discusses the lack of support he experienced in prison, and what motivated his work to help others in a similar position. "There wasn't anything in place around why I was actually in prison – I had no counselling so I just did my time and came out to another six years of hell getting to the end of the my drinking… I'm so grateful now that I have a 12-step program. I'm now 24 years sober – I only played for 22 years!"
Other guests on the episodes include Squeeze lead songwriter and ex-alcoholic Chris Difford, Big Issue co-founder, crossbench peer and ex-prisoner Lord John Bird and inspirational ex-addict and ex-offender turned drug and alcohol treatment centre manager, Kirsty Day. Each guest is interviewed by Jason Flemyng, actor from X-Men: First Class and Lock, Stock and Two Smoking Barrels, as well as acclaimed current Sky drama Save Me.
Mike Trace, CEO of The Forward Trust, is interviewed in the podcast's introductory episode and explains the intent behind the podcast. "The cliché of evil criminals who have just decided to live that life doesn't hold – a lot of people in prison, with drug and alcohol problems or homeless are struggling to turn their lives around. We have lots of events within The Forward Trust where our community gets together and celebrates those who have done well. We're just trying to replicate that online and take it to a wider audience."
Lord Bird tells the story of his fascinating life's journey "from lockup to the Lords", including childhood homelessness, formative stints in prison and a successful career in the print industry before founding the Big Issue and receiving his peerage. His remarkable experiences have informed his political views on rehabilitation, which he works to bring to fruition in the House of Lords. "I think I'm the highest placed ex-offender in the country. We have to promote the healthy growth of people while they're banged up – and not just treat it as 'you are a naughty boy or girl, we are now going to punish you.'"
Kirsty Day provides a moving account of how a Forward programme helped her overcome her struggles with addiction and offending. "Without Forward's input there's only two places I'd be – HMP Styal, or Preston Cemetery." Day is now a manager at The Nelson Trust in Gloucestershire, which has been visited by the Duchess of Cambridge as part of her work looking into the link between the adult prison population and adverse childhood experiences. Kirsty has also met the Duchess twice at women's prison HMP Send. "Kate spoke to More Than My Past ambassadors as well as prison inmates. The media reported really respectfully – it's not just the awareness she brings, it's the respect she commands as well."
Motivational speaker and longstanding More Than My Past ambassador Lennox Rodgers speaks of how he put an early life marred by physical and sexual abuse as well as racism, criminality and drugs behind him to co-found his own youth charity, the Refocus Project. Now he mentors young people who are in the same position he was in and he tells Flemyng just how vital it is to have that authority figure: "The power of early intervention is massive, if someone would have intervened early in my life then I could have had a different life".
Lennox also reveals his thoughts on the Black Lives Matter movement and the racism he suffered as a youngster. The key is forgiveness, he says."Not everyone in the country is racist – we've come a long way, we've got a long way to go and we might never stamp racism out completely […] but we have to let go of the past and see how we can create a new and better future."
Flemyng himself has worked in prisons near his South London home for thirty years, including training listeners for the Samaritans and helping run a prisoners' radio station at Wandsworth. "I've got interested in these people's stories as they come out and struggle to make something of their new lives outside of incarceration. We're going to bring you some amazing guests who you would not believe have gone through that system."
Every episode of the More Than My Past podcast is available here or on all major podcast platforms. Keep an eye out for more exciting episodes in the coming weeks!